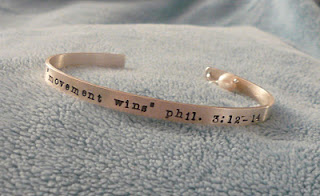 In honor of the New Year, I've selected the following Bible verse(s) to serve as my anchor verse for the next fifty-two weeks:
"Not that I have already obtained all this, or have already been made perfect, but I press on to take hold of that for which Christ Jesus took hold of me. Brothers, I do not consider myself yet to have taken hold of it. But one thing I do: Forgetting what is behind and straining toward what is ahead, I press on toward the goal to win the prize for which God has called me heavenward in Christ Jesus." (Philippians 3:12-14)
Over the last few years, I've made this my practice. Not out of obligation. Not because others are doing it. Not because I think I'm super-spiritual. Rather, I've chosen an anchor verse because I need a touch stone of remembrance for the daily practicing of my faith… especially on those days when the earth beneath my feet begins to tremble. On those occasions, I need a "go to" word from the Word.
I've also found it helpful to have a tangible reminder of my "go to" word engraved upon a bracelet. It keeps me attached to higher thoughts and keeps me chained to the Gospel and to the Gospel-Giver. And so, my gift to myself this Christmas, designed by Lisa Leonard. A scripture and a simple phrase that God impressed upon my heart in early October.
Movement wins. You can read my previous thoughts about this phrase by clicking on this link. Soberly, I take this one on, and I'll wear it in the upcoming year. I want the reminder, friends. I need the reminder to keep moving, keep pressing forward in order to "take hold of that for which Christ Jesus took hold of me."
Progression is a key to spiritual development. Without movement, our hearts remain as is. Without movement, our hearts weaken. Without movement, our hearts stay stuck, and over time, move backward to a lesser place of understanding. Without movement, we've missed the point of our purpose on this earth—to know God and then, out of that knowing, to lead others to know the same.
Movement is God's desire for all of us. On the front side of a new year, we cannot foresee the moments that will fill our calendars in 2012. We can, however, make a commitment to move our faith forward as each one of them arrives.
I want to keep pace with Jesus this year. To go where he goes. To do what he says. To love as he loves. To give as he gives.
Going, doing, loving, and giving. Movement. With Jesus at the lead, movement wins.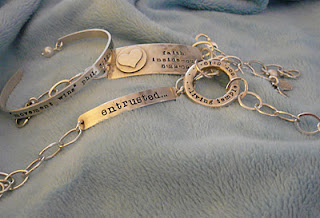 Keep moving, friends. Your best days are ahead of you. I look forward to moving alongside you in 2012. As always…
Peace for the journey,
PS: How is God challenging you to move your faith forward in this season? What "word" is he speaking to your heart?