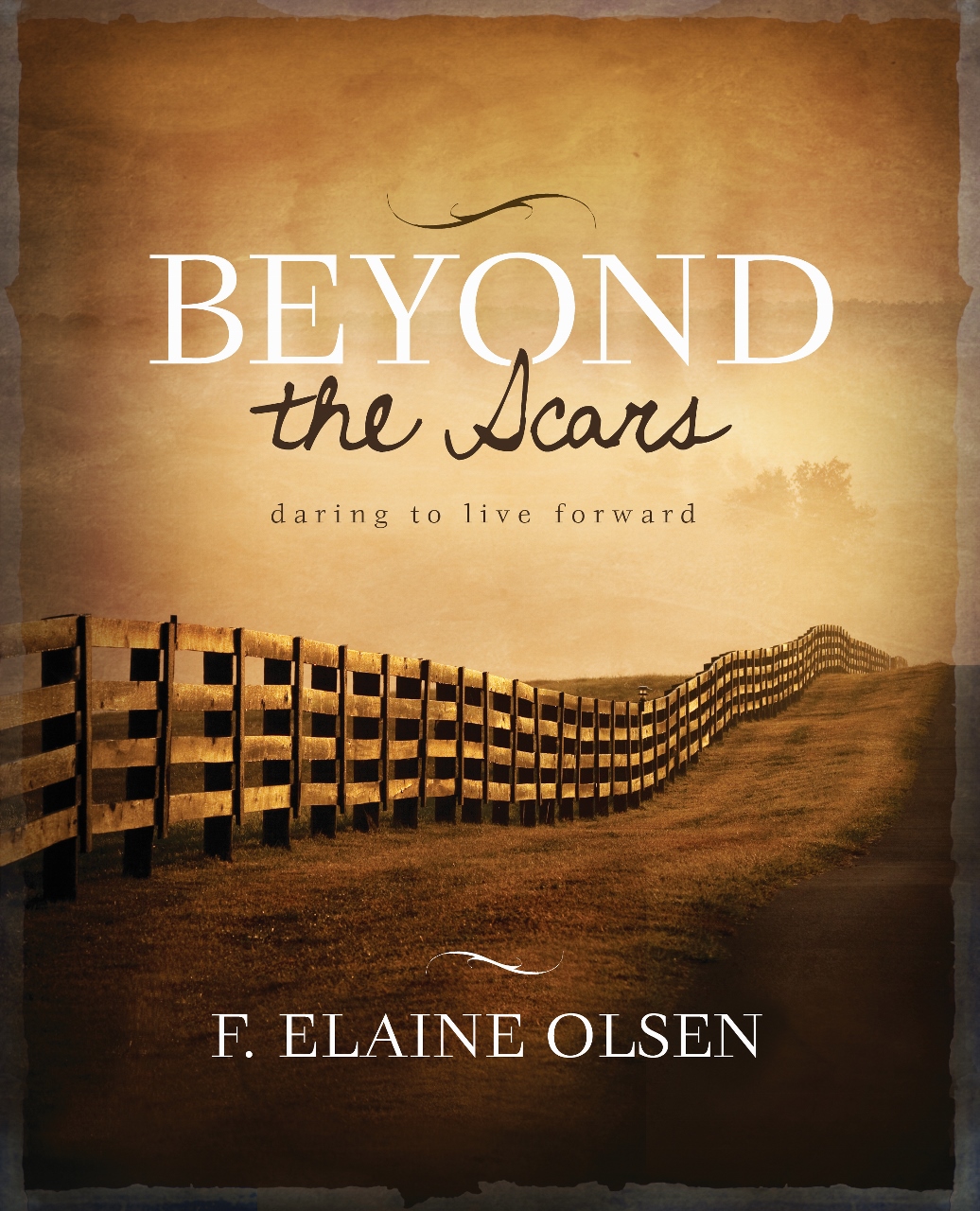 Beyond the Scars: Daring to Live Forward was born out of affliction. Words that had quietly collected in my heart during months of intense, physical suffering, eventually surfaced onto paper to serve as my catalyst for healing. As I neared the end of my cancer treatments, I realized that yet another, complex journey awaited me—the journey of survivorship. The woundings that I had received during my fight for survival exceeded fleshly scars; my woundings went deeper. Where hope once reigned in my heart, hopelessness crept in as replacement. Words of witness, once easily spoken and written, were stolen by silence. In that difficult place between what "once was" and what "could be", I had a choice to make: life on hold or life lived forward. Beyond the Scars was and continues to be a testimony to my bold choice for soul-survivorship.
Beyond the Scars is a daring invitation for those who are suffering to claim the final word regarding their pain, to live life forward beyond their scars. Forty, faith-based narratives, shepherd the wounded down the path of survivorship by confronting them with the hope and witness of Jesus Christ. With the reading of, reflecting upon, and responding to the words written in Beyond the Scars, the wounded will have the opportunity to reach beyond their temporal pain in order to take hold of God's eternal hope.
Beyond the Scars: Daring to Live Forward (2014) was originally released as Beyond Cancer's Scars in 2012. While most of the content remains the same, the title has been changed to more accurately reflect the message of the book.
{Read Chapter 1 by clicking here!}
{Read Press Release for Beyond the Scars by clicking here!}
{Download FREE Facilitator's Guide for Beyond the Scars Group Study}
What others are saying

:
"Elaine Olsen doesn't hesitate to bare her scars. She has paid for them and has realized that she must now share the benefits with her fellow pilgrims. Those who are facing a similar journey will often feel that Elaine is talking with them over a cup of coffee, like a special friend." –J. Ellsworth Kalas, senior professor of homiletics, Asbury Theological Seminary

"With extreme vulnerability and an artist's flair, Elaine Olsen walks us through her cancer journey with the goal of equipping us to trust God as we face our own devastating situations. I highly recommend this book full of candor and honesty, humility and hope."–Jessica Errico, author of The Mother Gap

"Beyond the Scars speaks to any wound, pain, and scar in our lives and how we can trust God to bring us through and to strengthen us in the process."–Lisa Shaw, LisaShawCares.com

"I am only on page 37, and I ordered 2 more books to share. . . . I realized when I read on page 21 that it is so true that people 'need a faith-based resource to serve as a companion for their (cancer) journey.' I have not had cancer but realize 'everybody has a story' (like the title of your one chapter). I could feel some of your pain about your cancer experience. On the other side of the coin, I could feel the hope that you offer in all situations because of your stories of faith. Thank you for writing this book! I believe it has helped many people already and will continue to help others."–"C" from NC

"Elaine Olsen has written a book that will touch your heart, give you hope, and point you in the right direction for dealing with the 'something' in your life. From a soul attuned to the path of victory for life's journey, her words bring clear understanding to the phrase – God is faithful. Divided into 40 short devotionals, this book reads like an encouraging letter from a close friend, that will be reread many times to glean another morsel of much needed truth. Elaine's take on Paul's admonition to 'live on' will inspire you to move forward in your journey – whether it includes cancer or' something' else. The stories of her daughter's bike ride and the family's trip to the zoo will bring tears to your eyes and cause your heart to swell with anticipation of something greater. Everyone needs to read this book. I can guarantee no one will be disappointed." –Karen from GA  

"It won't take you long to recognize yourself on these pages, whether you've ever had cancer or not. I haven't, and by the end of page two, I already knew there were many lessons here for me. These words are about so much more than cancer, although she shares both her struggles and rough times so honestly, it will be a treasure for cancer patients and their families. This book, with questions at the end of each chapter, and also a facilitator format, is ideal for churches to offer in a group or small group setting. The secrets she shares here are for every one of us. They are principles for living, God's way. There isn't anyone who travels this journey of life without 'something', be it cancer, or some other form of suffering. But as Elaine so clearly says, all of our 'somethings' matter to God, are known to Him, and will be transformed in our lives for good, because of His grace. Get the book!" –Sonja from TX
Order now through

:

In addition, you may order signed copies from me. Please contact me at: [email protected]