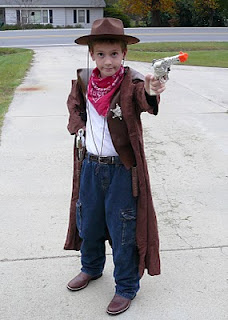 Tonight I have a clearer picture of importunate persuasion. The artist behind the portrait painted in my honor today?
My nine-year-old son.
He's worn me down with his relentless persistence—a troublesomely, urgent determination that has brought me to my breaking point, to my tears and my surrender. This is not unfamiliar ground between us. Jadon is a single-minded boy who holds onto a thought until said thought is hammered duly into the consciousness of those within earshot. His ADHD diagnosis is partly to blame. Him being nine also shares some responsibility. And the rest of it?
Well, he's human and being human carries with it a bent toward carnality. Each one of us is born with that tendency. Regardless of a doctor's diagnosis or a hormonal stage of growth, when we cut through the peripheral rest of it, what we're left with is our humanity. And sometimes, humanity is a tough pill to swallow, especially if you're on the receiving end of its poke and prod.
Today, I've been poked, prodded, and needled by my child. And while we've ended on the upswing (bedside prayers do wonders for a troubled spirit), my heart's desire is that we could live this day over and do it better. There were things about it that weren't in keeping with my pursuit of personal holiness. I don't much linger in those regrets, but I do allow myself a good pondering along those lines. And as I flesh out my contemplation this night before God, I am reminded that for the many ways that my child has "gotten under my skin" today, there is grace enough to cover it all. For you see…
There have been times in my life when I've "gotten under the skin" of my Father. Deeply under. So much so that my relentless persistence of my humanity brought him to his breaking point—a moment of tears and blood and the surrender of his will upon a tree.
Love led him there. Love kept him there. Love still speaks from there. He speaks to me tonight, reminding me that the parent/child relationship will always be filled with moments of tension… moments of figuring out who's in charge and who knows best. Moments when boundaries are pushed, questions are asked, and wills are forged. Without the strain, further maturity is at risk. In testing the waters, children hope to find the security of a parent's answer. Kids need to understand that some borders are certain, are fixed and unwavering… not to punish them, but rather to protect them.
My son has pushed for those borders today; in turn, I've given them to him. Getting there wasn't "picture perfect" but resting within their certainty tonight is a comfortable closing for two weary soldiers who've fought determinedly for the high ground.
Importunate persuasion. Keeping at something until something is gained. And while my son didn't recevie the "gain" that he was initially after, his relentless persistence has earned him something far greater.
Understanding about who's in charge and who knows best. Something tells me this will serve him better in the long run. Something tells me this will serve me better as well—remembering Who's in charge and Who knows best. Even so, keep me to understanding this night, precious Lord. As always…
peace for the journey,
PS: On a lighter note, Jadon doesn't fall too far from the family tree. His eldest brother sent me to my knees and my tears time and again in his younger years. I called him today (he's now a junior in college), just to remind myself that strong-willed children can and do, in fact, grow up to be productive members of society. Thanks, Nick, for making my heart smile.