T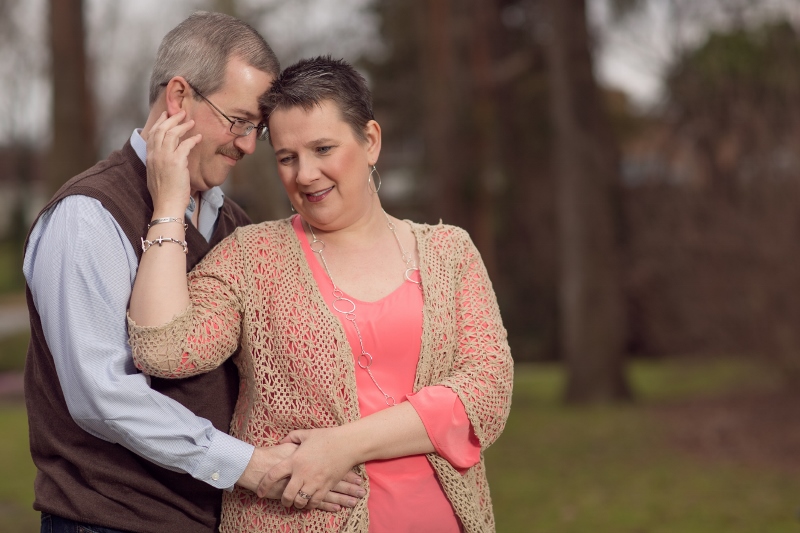 onight we danced in the car.
Never mind the two kids in the back of the van or the fact that we were driving in six lanes of traffic. When the song hit the airwaves, our hearts were immediately fastened on one another and on the reality that is ours to hold.
Deep love. A love that carries burdens and holds on for the rest of the story. I imagine it's what we do best, how we've made this work. We carry and we hold despite the odds that are forever trying to isolate our hearts from one another.
Never more have we needed this holding love. The current of life is swiftly (and sometimes harshly) pulling us along, and there are days when the waters rush over us with the force of Niagara. Sometimes, it feels like we're drowning in this craziness called right now. It's in those times . . . a right now kind of time, when we need a song like this one. A favorite country music melody that allows us to dance in the car – touching hands and crying tears and making a choice, once again, to hold on to the rest of our story.
I've long since given up trying to predict the lines of our upcoming chapters. But every now and again, I dream a little with my man. I remember our way back then and think forward regarding our up and coming, and find myself exceedingly tender about and grateful for the right now.
Right now?
Well, right now we take a pause, take a hand, and take a moment to dance in the car. Just like we did on that night so many nights ago when his long locks captured my fancy and his fancy footwork stepped on my toes a time or two. We've come a long way since our first barn dance, and I imagine we've a few more turns around the dance floor before the lights go down. At least this is where my dreaming takes me tonight.
I love the way he loves me, and I love the song that allows us a dance in the car from time to time.
Keep dancing with the ones you love, friends. Keep holding on to one another. Your rest of the story just may be the best of your story. I'll meet you on the dance floor.


To learn more about our Summer Book Special, click here.