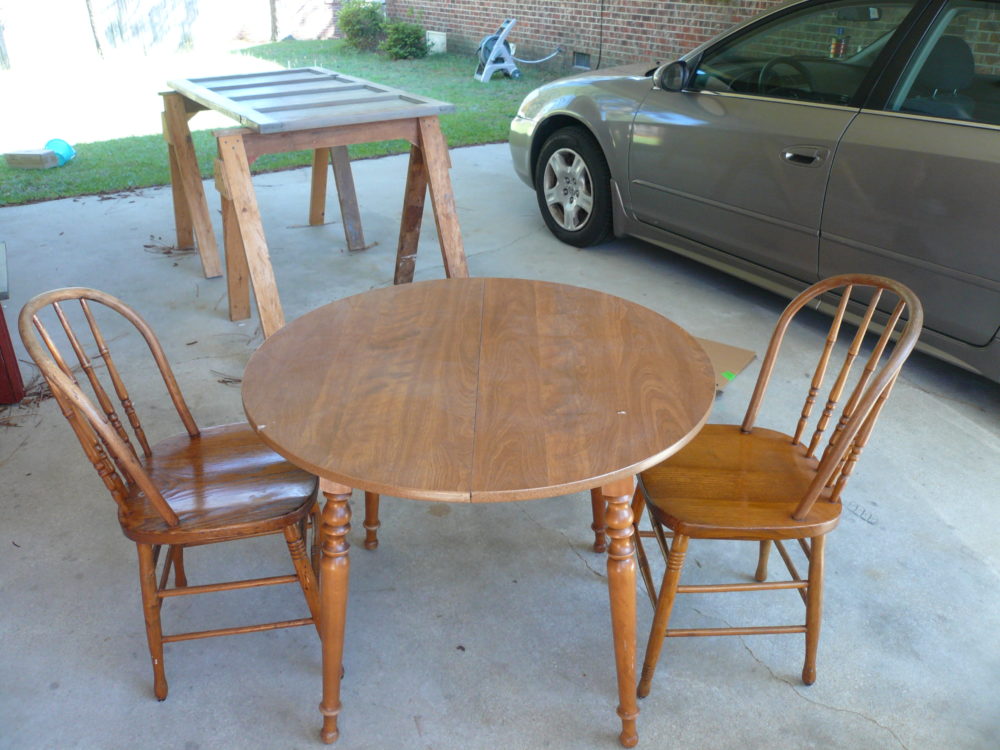 It's not much. Just an old table with two even older chairs. I spied them alongside Hwy. 70 while winding my way home from my annual run to the eye doctor. My U-turn came as no surprise to my eldest son who made the trek with me; after twenty-four years of being my child, he's grown accustomed to my motherly whims. After all, he needed this collection of not much.
A table for grace. A table for my boys.
"Think of the meals once shared there, Nick. The stories told there. The tears cried there. The prayers uttered there. Think of them, son, when you and your brother find your places around this table in coming days."
And there it lingered between us – our thoughts about coming days and about how a table for grace might just be the thing to keep our family together, even though our paths are diverging.
Grace tables are keeping tables because grace tables are framed upon firm foundations. What is built there (through meals, stories, tears, and prayers) is enough to write a history and fortify its remembrance. Hearts are shaped, beliefs are forged, memories are collected, and sins are forgiven at a table for grace. It's where we do some of our best work as human beings. Why?
Because when we sit down at the table with others, we lean our hearts, minds, and souls toward understanding. We extend reciprocity. We offer respect. We lend grace. Tables cry out for such generosity. To deny them this possibility is to live underprivileged. Who wants to live like that? I certainly don't, and as the mother of two cherished and adored, grown sons, I must extend this privilege due them.
And so, I made a U-turn on Hwy. 70, did some negotiating, and came home with two chairs and a table for grace. I know something of its value, even though my boys have yet to bow their heads in thanks around it. That will come for them and for the four of us they leave behind; of this I am certain.
As a family, we love the table for grace. We didn't just discover it. As far as we know, it's always been . . . long before any of us made entrance into this world. A keeping table built on a firm foundation that will outlast our earthly occupancy and that will carry us forward into our eternal one.
Think of the meals shared there, friends. The stories told there. The tears cried there. The prayers uttered there. Think of it all – God's all – when you find your place around a table for grace in coming days. God's children (the ones who await our arrival at the heavenly banqueting table) understand the value of such meals. They no longer live under their privilege. Instead, they live inside of it, surrounded by grace and keeping company with the King.
A table for grace. A worthy U-turn. An everlasting history.
Would you take time to live your privilege this week? Find a table and find a loved one. Share a meal and write rich history together. Grace is waiting to meet you as you arrive. As always . . .
Peace for the journey,


To learn more about our Summer Book Special, click here.