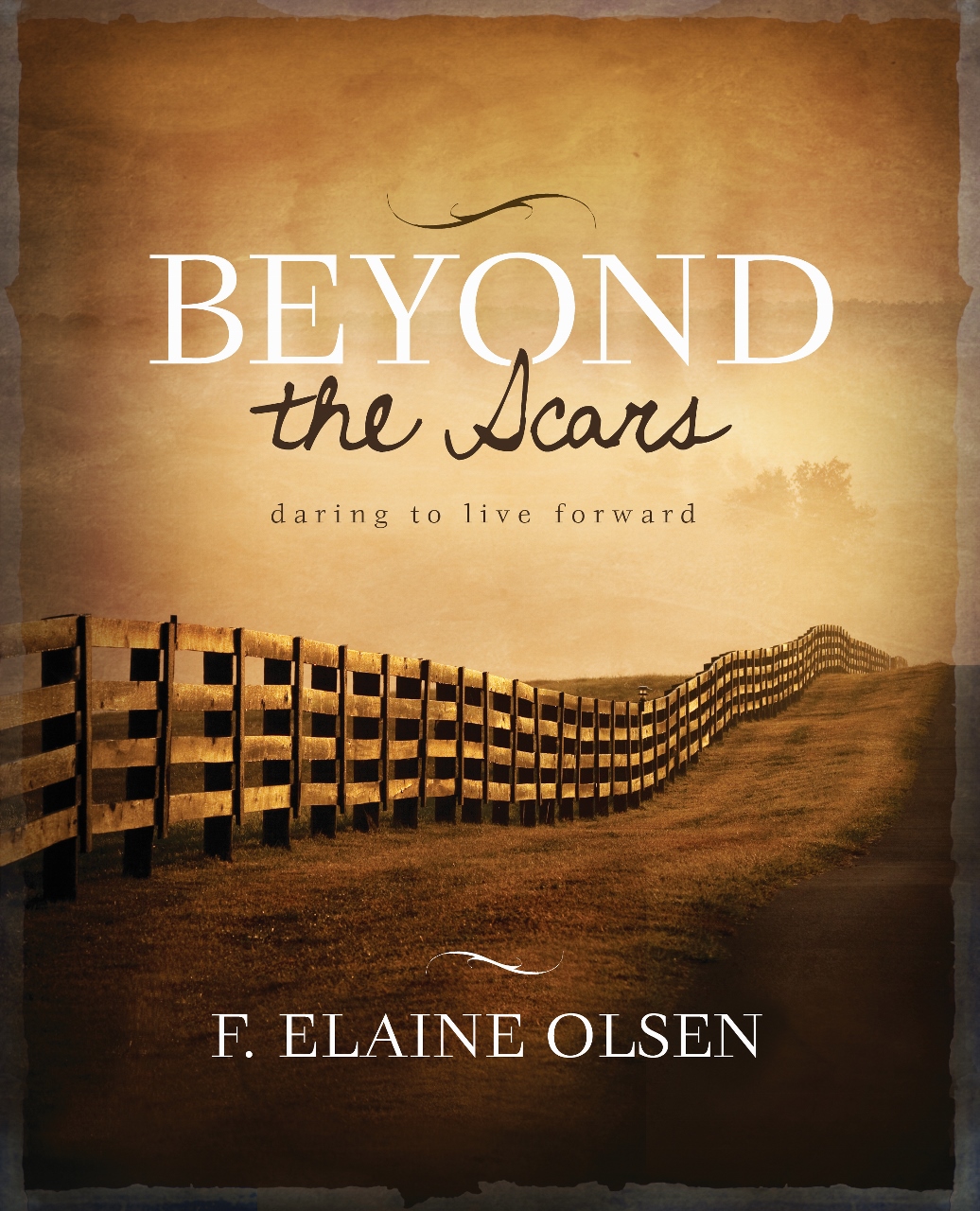 On January 11, 2014, I wrote this post. My heart was in a terrible place of discomfort. The publisher of my two books had disappeared off the radar, leaving nearly 2000 authors scratching their heads and wondering about the future of their previously published works. It was a mess, an awful confusion, and time has proffered very few answers to our mounting frustrations.
What to do?
Well, after I spent an appropriate amount of time licking my wounds and ample time on my knees pouring out my heart to the Father regarding (what I believe to be) this criminal injustice, I dusted off my knees as well as my original manuscript for Beyond Cancer's Scars and edited it for a second edition. The book title was changed to Beyond the Scars: Daring to Live Forward to more accurately reflect the content of the book. My next step?
Enter Kennisha Hill, CEO of NyreePress Literary Group and my long-time, blogging friend. Through her encouragement and because of my implicit trust in her, I forged ahead with re-publishing my second book. Today, I'm pleased to present it to you . . . again. The cover has changed, as has the interior formatting. The introduction and conclusion have been re-written. Overall, it feels better to me, and I am grateful to have Beyond the Scars back in print. It remains the witness of God's faithfulness to me before, during, and after a long season of suffering. It is my Ebenezer, my 1 Samuel 7:12—my Thus far, the Lord has helped me!
The Lord has helped me, and by his grace, I want to help others through the spreading of this book. Would you like to help as well? If so, then I have a special offer for you—a way for you to link arms with me in this season of ministry.
Currently, there are approximately eighty copies of the first edition (Beyond Cancer's Scars) sitting in my mudroom. I want them to find their way to good homes, to others who are experiencing the scourge of cancer in this season. Accordingly, with the release of this second edition, I am offering a free copy of Beyond Cancer's Scars to accompany every purchase of this new book made through me personally at this website via paypal or a check (while supplies last). A two-for-one deal! Because of rising shipping costs, both books will need to be shipped to the same address (USA orders only). My only request of you is that the 2nd copy wouldn't become a dust collector in your home but that you would find a practical outlet for its release.
If you don't have anyone in mind to receive the extra copy, I'll donate one to my local cancer center each time a purchase of the new book is made until the old books are gone. You'll see a section on the paypal link to indicate whether or not you'd like me to SEND the extra copy to you or for me to DONATE it locally. If no indication is made, then I will donate the book locally.
The cost of the new book is $12.99 which includes shipping (*all books shipped at media mail rates). Beyond the Scars is also now available through these online retailers (Kindle and Nook versions coming soon):
If you'd like to take advantage of the two-for-one deal I'm offering, please use the paypal link below (credit card orders are accepted with OR without a paypal account), or you can email me your interest by following this link. Also, if you'd like to read more about the new book, peruse the press release, see what others are saying, or download the first chapter of Beyond the Scars, please follow this link.
And a final thought – I would greatly appreciate your sharing this post with others on your facebook, twitter, and other social media pages. If you're so inclined, I would also welcome your review of the book at Amazon and other on-line retailers.
I need your help, friends, and so I'm asking. I cannot do this on my own. Thank you in advance for moving the kingdom forward by linking arms with me in this season. It means more to me than you can possibly know.
Peace for the journey,


**This offer is no longer valid. To secure a copy of Beyond the Scars – click here!