"Once, having been asked by the Pharisees when the kingdom of God would come, Jesus replied, 'The kingdom of God does not come with your careful observation, nor will people say, "Here it is," or "There it is," because the kingdom of God is within you.'" (Luke 17:20-21).
Kingdom carriers. I don't always appreciate the calling. Like yesterday, for instance.
I didn't want to go to church. I did … want to go. But then I didn't. Want to. But then I actually did…go…because, well, church is what I do, despite my fleshly wants.
My "want to" for doing church noticed a shift once I realized that yet another "thing" would be required of me upon entering its doors. In the fray and busy of a Christmas week, I forgot about my scheduled turn to teach during the children's church portion of the service—a portion that coincides with the morning message.
The thought of missing out on the nourishment and rest that accompanies my spirit with the hearing of God's Word sent my mood into a sudden and downward spiral. I didn't want the responsibility of feeding God's children. I wanted to be fed. I didn't want to share my faith with anyone. Rather, I wanted to sit with it in isolation … in quiet communion. Just me and God and the words of Preacher Billy admonishing me with the truth of scripture.
It was a quick descent into the pit of "poor me." But just as quickly as I arrived, another thought arrived, crowding its way onto the stage of my pity. Something about the little children and the kingdom of heaven belonging to such as these (Matthew 19:14). I briefly fought to "stuff it" … to bury it beneath my annoyance, but kingdom reminders aren't the burying kind. They are meant to surface … especially when they've been freshly tilled within the soil of a heart.
My heart.
I spent a portion of my Saturday evening in preparation for our upcoming Spring Bible study, Beth Moore's Esther: It's Tough Being a Woman. Per usual, Beth challenges the heart with some hard-hitting questions. My homework centered on an application exercise involving several "kingdom" related scriptures. Beth asks the reader to peruse said scriptures and then to determine whether or not the verses are to be applied "figuratively, spiritually, literally, or not at all" as they pertain to the life of a believer.
I eagerly took to the diversion. After all, I'm a kingdom talker. If you've been a reader of my words for any length of time, you know that I frequently and liberally implore the use of "kingdom language" in my writings. There's something regal and royal and divinely "other" that paints with its use. But for all of the ways I can nobly script God's kingdom, for all of the twists and turns of my poetic vernacular, none speaks more majestically then when my kingdom talking turns into kingdom walking.
Luke's Gospel confirms such truth.
"Once, having been asked by the Pharisees when the kingdom of God would come, Jesus replied, 'The kingdom of God does not come with your careful observation, nor will people say, "Here it is," or "There it is," because the kingdom of God is within you.'" (Luke 17:20-21).

Am I walking God's kingdom, or am I simply trying to impress others with its language? Do I believe God's kingdom to be a literal housing within my flesh or simply a figurative and spiritually-speaking "dainty" attached to my feeble frame in hopes of prettying up my perimeter? Are the noble bloodlines of a King running within and throughout my veins, or does my blood bleed a temporal illegitimacy awaiting adoption?
Have I come to a place of deeper understanding … of fully receiving the truth of what I've been given as a believer in Jesus Christ? Have you?—come to some conclusions in the matter of God's kingdom and his bestowing of it upon you?
Our walk embodies our answer. Thus, the question.
Are we merely kingdom talkers, or are we walking it out? Are our lives figuratively filled with kingdom language, or are our lives literally filled with the living, breathing sovereignty of a King and a kingdom that cannot be shaken (Hebrews 12:28)? Are we approaching life with the perspective that our everyday occurrences with everyday people are better served by their coming into contact with the kingdom of God living within us?
If our answer is yes, if in fact we believe that we are the keepers of God's Light and the tenders of his sacred wick (see Bethlehem's Light), then our lives should walk more reverent … more intentional, and more aware of the sacred responsibility that we've been allowed.
We are kingdom carriers—those entrusted with the keys accordingly (Matthew 16:19). Wherever we walk, we carry the unshakeable, trustworthy, regal and royal throne of our God with us. We bring God's kingdom to the world via our flesh (2 Corinthians 6:16). And once we come to his conclusion on the matter of our noble conferment, our flesh becomes all the more eager to concede its will to the kingdom cause.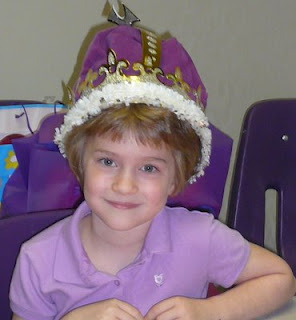 To the little children and to the many others who so desperately need the intersection of God's throne with their fragile becoming.
We bring that intersection, friends. It is our privilege to do so. God has entrusted us with the responsibility. Accordingly, our "wants" take a back seat to his. At least they should. Flesh and faith will always make for an odd mix; still and yet, they are the divine coupling that so often yields eternal results.
God has chosen to allow his kingdom to live its pulse within and throughout our feeble and our fragile. A kingdom not of the burying kind, but rather one made for the blossoms and inheritance that comes with walking our sacred bloodlines. Whether we walk with a ready heart or with a reluctant obedience, the kingdom of God was given to be given.
Carry him well, this week. Carry him willingly into the New Year. Carry him knowing that the kingdom he has seeded in you is one of everlasting worth and in need of your liberality in this coming season of influence. Thus, I pray…
Keep me from my isolation, God, from my thinking that your kingdom exists for me alone. Forgive me when I am selfish of its bestowing upon another, especially your children. Grow in me my understanding of what it means to be your kingdom carrier. Humbly, I surrender my flesh for the cause. Replace my little with your much, and seed my heart with a willingness to intersect humanity the royal and regal of your welcoming grace. I feel so unfit to house your kingdom. Thank you for the cross that continues to call me worthy of such an honor. Amen.
Copyright © December 2008 – Elaine Olsen. All rights reserved.