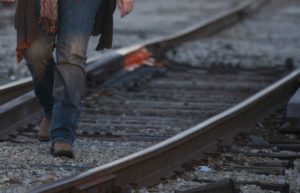 "As long as you move, everything's good."
I welcome her encouragement, this guru of walking-at-home. Leslie Sansone has been a part of my life for many years now. And while I'm not completely convinced about her claims to Walk Away the Pounds or Walk Slim, I am convinced regarding her encouragement:
"As long as you move, everything's good."
I put this encouragement to the test a few weeks ago. With the onset of a new year, I decided to move in a new direction. High hopes accompanied me as I launched into a one-on-one session with Jillian Michaels and her 30 Day Shred. My hopes were summarily dashed within a couple of workouts. The only shredding that took place was inside my left knee; I've spent the last two weeks in a Futuro knee brace, nursing my pain along with my (uhh-hmm) . . . pride. Jillian and I have parted company, and Leslie has welcomed me back with open arms. At least with her, I'm able to keep moving forward rather than staying immobilized by a plan that will never move me farther than my couch.
Don't misunderstand me. Not all pain is bad. Pain can be a strong motivator toward good. But when pain cripples the hope—when pain stops forward progression—it's time to re-evaluate the plan. Time to dial it back a notch, look at the overall goal, and keep in stride with a battle strategy that makes good sense and that reinstates hope.
"As long as you move, everything's good."
I want to keep moving forward, and I desperately long for the good attached to that movement. Unfortunately, there are times in my life when my visioning jumps in front of reasonable capabilities. Times when I ignore my limitations and forge ahead of good sense. Instead of relying on proven, trustworthy methods for gaining optimal heart-health, I rely on lofty notions that (in the end) prove to me what I already know to be true . . .
Some plans aren't meant for me. Some of them cripple me instead of developing me. Too much jumping and bending and straining in the wrong direction will limit me rather than improve me. Sometimes, the healthiest thing I can do for my body and, ultimately for my soul, is to anchor my will and my "want to" in what I know to be true.
"As long as you move, everything's good."
And so it goes. I walk on. One step at a time, one day at a time, keeping my pace steady and certain, knowing that movement wins and believing that as long as I'm giving my body, soul, and sweat to the task of heart-health, everything's good, even when I can't measure it.
Maybe today you're jumping in the wrong direction; maybe your straining has landed you on the couch—an unexpected detour in your plans for a better you. You meant well, thought it was the right move, but instead of tangible gain, you're left holding the shreds of disappointment. What you had hoped to accomplish is, instead, simmering as failure in and around your spirit. You've lost your "want to", and the funny thing is you can't even pinpoint where it all went wrong, especially because you meant for it all to finish very right.
I'm sorry, friend. Truly I am. I know this present pain of body, soul, and spirit. And so today, might I offer you (even as I am offering myself) a tender hug as well as a gentle encouragement?
"As long as you move, everything's good." Ditch what's crippling you and, as an alternative, walk back to what's reliable. Walk back to what's proven in order to walk forward with what's true. Don't be sidelined by your pain; instead, keep moving. Move with the One who brought you, and surely his goodness and mercy will follow you–carry and strengthen you–all the days your life. And we'll all dwell in the house of the Lord forever!
Movement wins. I promise. Keep to it. As always . . .
Peace for the journey,