"When Sanballet heard that we were rebuilding the wall, he became angry and was greatly incensed. He ridiculed the Jews, and in the presence of his associates and the army of Samaria, he said, 'What are those feeble Jews doing? Will they restore their wall? Will they offer sacrifices? Will they finish in a day? Can they bring the stones back to life from those heaps of rubble—burned as they are?'" (Nehemiah 4:1-2).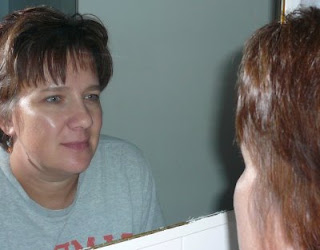 I read her words this morning. They immediately paused my spirit and required my notice. I will be buying her book. I have no idea the format for the book, but I know a good writer when I read one. Words move me. Spin me. Challenge me and speak to the deepest need within me. And when a writer can do that with just a few sentences, it catches my breath and enlivens my spirit with a passion for the read.
This kind of pull creates an interesting mix of emotions for me. I celebrate her gift. I appreciate her gift. I have no doubts that I will enjoy her gift of words in the days to come. That being said, when I read the obvious giftings of another writer's pen, I sometimes wonder why I bother with my own.
And while I am overjoyed with the thought of digging into another good read, I look in my own mirror this day with thoughts of confusion. Thoughts of pain. Thoughts that dig at the root of my own giftedness and the reality that there is still so much I want to say, while feeling so ill-qualified to do so.
When I look at my reflection, I don't see possibility. Today, I see less. I see brokenness … rejection … failure. I see a 42 year old woman who allows herself the taunt of the enemy, even as it voiced over 2500 years ago to Nehemiah and God's people.
What is your feeble flesh trying to do, Elaine?
Will you restore your wall?
Will you bring your limited giftings … your sacrifices … as an offering to God?
Will you finish in a day? After all, we're at 42 years and still counting…
Can you bring your stones back to life … your heaps of rubble, burned as they are—fractured, splintered and unworthy of notice?

The moment paints grim. I know. I'm sorry if it bothers you, but I imagine that you have authored your own share of such moments.
It won't last. God's work and Word in my life are too powerful … too willing and too truthful to let the lies of the enemy own the stage. When God looks in my mirror, his perspective is different from mine. This is a very good thing, for I am prone to my confusion when it comes to reasoning the difference between God's truth and the enemy's version therein.
In my own strength, and in my own willful pursuits for healing, my feeble flesh will fail. My wall will never know restoration. My giftings will remain as they are—limited. I cannot finish in a day what has taken some four decades to build. And above all, I cannot breathe life into my stones of rubble that have known deep fracture and heated burn. I can try, but honestly, my efforts at restoration haven't moved me beyond moments like today. I'm still looking in the mirror with regrets. I can do very little to change the condition of life.
But God can do it all. Everything. He is the one who holds the blueprints for my life. And for all of the times when I see the fracture and burn of a disobedient life, he visions better. He sees promise. Rather than casting my rubbled remnants aside, he lovingly picks them up, dusts them off, and breathes his healing into their broken. He uses the stones of my yesterday to rebuild the walls of my today.
I am a living stone being built into a spiritual household that will endure the test of time and survive the vicious taunts of the enemy.
Oh that my healing would walk its course in a day's time. That would be lovely and seemingly picture perfect. But God never intended for my perfection to author in a day. Lasting beauty births with the brushstrokes of longevity. The colors in my Father's palette paint living and vivid and real. He seeds my restoration according to his time table, not mine. I cannot understand his wisdom in the matter, but I humbly respect it and bow to accept it. Not out of resignation because I am unable to force his hand in the matter, but rather because his grace has been so willing to paint me into his eternal landscape.
I am the penchant of my Father's heart. A true work in progress. Some would say, I'm not worthy of Louvre Museum. And I would say that I'm not after the Louvre.
I'm after Jesus.
And if my portrait never makes the front page here, it has already made the front page in heaven. In part, on the day when Calvary painted its cross on a hillside. In part, on the day I accepted the grace of that cross as my own. In full, on another day yet to come when God's words, via his pen, will punctuate his well done on my behalf.
There is nothing else that matters, even though the world begs to differ. Even though I beg to differ in times like these, when I focus on my failing flesh rather than the masterpiece that God is after. I know the truth. I love God's truth, but there are seasons in my journey when living truth's depth and breadth is the hardest requirement of my feeble faith.
Such has been my week. Maybe yours too. Thus, I pray…
You alone, Father, make me worthy. You, living in me, allow my brokenness to know healing. My failures to find purpose. My sacrifices to breathe acceptable. My restoration to be complete. Forgive me when I can't see your grace at work and enable me to receive it, even when the mirror breaks in temporal rebellion. You have died for my freedom, for my beauty and my renewal. Paint me complete, and grant me the patience for the process. Today, once again, I surrender the brush. Amen.


Copyright © October 2008 – Elaine Olsen. All rights reserved.