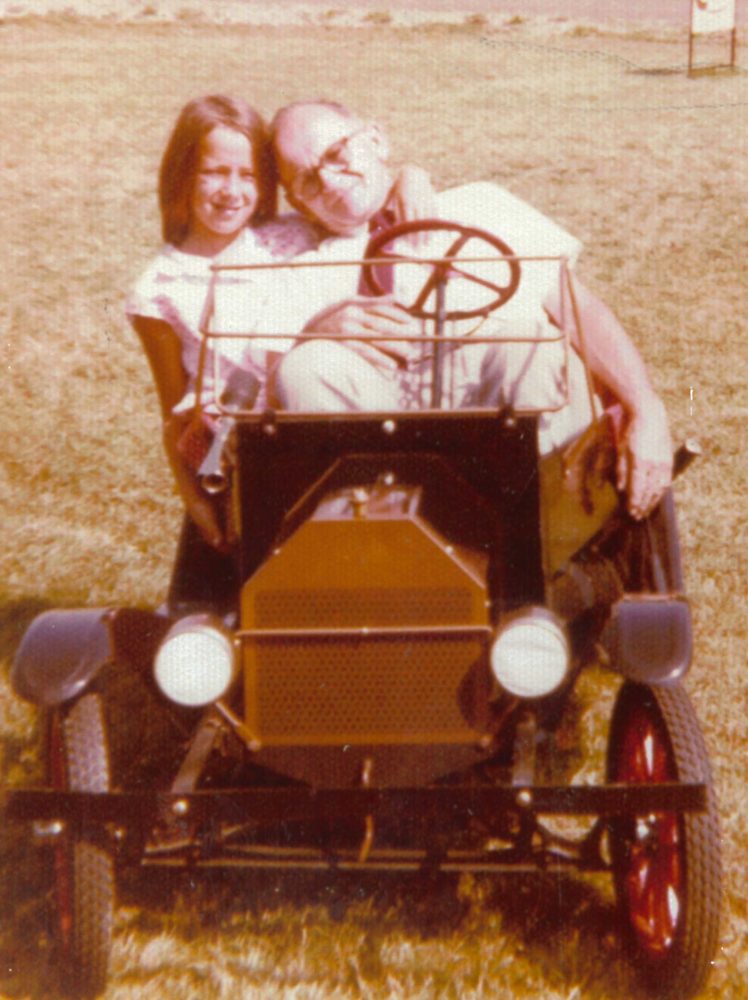 We drove my Grandpa Al home yesterday.
Well… sort of.
He wasn't really my grandpa. My Grandpa Al died in 1994 at the age of eighty-three. The man we drove home, Howard, is seventy-four but could have passed as Al's brother. Short in stature, round in the belly, missing hair and missing teeth – all the makings of the grandpa I remember so fondly in my heart.
It had been a busy, exhausting day for us. Sunday services (and all the drama therein), followed by a mid-afternoon funeral, punctuated by picking up pizzas for the youth group with no Sunday afternoon nap squeezed in between, can quickly consume one's energy. Accordingly, as the sun slowly began its descent, my husband and I decided that a quick trip to McDonald's was in order, not necessarily to fill our empty stomachs but, instead, to fill our depleted, emotional tanks.
As we were exiting our cars, Howard was exiting his hard day's labor as an employee of McDonalds. His gait indicated his tiredness, as well as his arthritis. We made small talk and blessed him to an evening of relaxation. After all, he'd earned it. Eight hours of cleaning bathrooms and refilling the condiment bar would leave even a robust youth longing for a pair of pjs and a night's lounging on a comfy sofa.
Once inside the McDonalds, I realized that my patience wasn't equal to the long line waiting to be served. Hence, we moved our patronage next door to the Bojangles. Same story. A longer-than-I-was-willing-to-wait-for-line greeted us, and we made our exit to the car. Suddenly, I was no longer feeling hungry; instead, I was feeling lost … unable to focus and ready to head back home, unfed and unfilled. We hadn't traveled far before we noticed him – the tired McDonald's employee walking under an overpass. He, too, was headed for home. Ten minutes earlier, we had talked to him in the crowded McDonald's parking lot next to our car. It never occurred to us that he didn't have one of his own.
Something broke inside of me. A sadness that lent itself toward compassion.
"We need to give him a ride home, Billy. There isn't any housing close by, and it's getting dark. If my grandpa had put in a hard day's labor at McDonald's and had to walk home, I hope someone would stop and give him a ride."
Tears slipped quietly down my face as my husband made a u-turn. We slowed our vehicle as we reached the underpass, and I rolled down my window.
"Sir, we just met you at the McDonalds a few minutes ago. Can we give you a ride home? You look like you've had a long day, and we'd like to help you out."
Without hesitation and with much effort, he made his way into the back seat of our van. He dropped his brown canvas bag onto the seat next to him and began to tell us his story. He told us he sure appreciated the kindness and that we didn't need to take him all the way home, just up to the Nic's Pic (a local gas station). From there, he'd thumb his way home.
"Where exactly do you live, Howard?"
"In McColl."
McColl, South Carolina, that is. Nine miles away from where we picked him up in Laurinburg, North Carolina.
"That's an awful long way to walk to work. Is your car broken down?"
"No ma'am. I've been hitching rides to work for (… wait for it) thirty plus years now. If you'll just drop me off at the Nic's Pic, I'll get a ride home from there.
"Howard, we're going to take you all the way home. Tonight, we'll get you home a little earlier than usual so that you'll have a little more time to relax."
And so, for the next nine miles, we got to know our new friend. We told him a little of our story, but mostly, he told us nine miles' worth of his. Three marriages, a daughter he hadn't seen in decades and with no understanding of where she might be, crippled up with arthritis and punching the clock at McDonalds for at least thirty years, well, even though his biography read more like a tragedy, he didn't seem overcome or undone by it. Instead, he seemed content, like he'd made some sort of peace with what I perceived to be his less-than life.
As we approached McColl, he gave us the short-cut instructions to get to his house. Driving the back streets of his neighborhood, I couldn't help but feel uneasy. The dilapidated homes, the junk piled up therein, and the occasional wandering inhabitants, quickly had me checking the door locks. My sobering assessment of Howard's seemingly declining neighborhood didn't match his own.
"There are some nice houses back in here … nice mill homes. My third wife left me one, even though it is falling down around me. Now she was a good one. I wish I'd had her longer."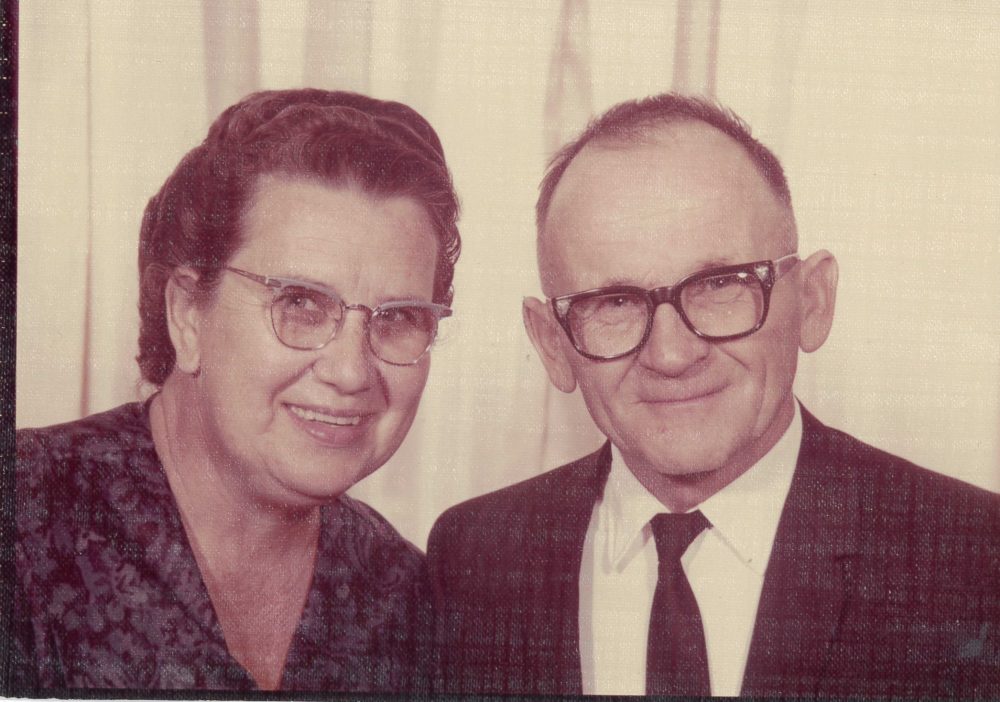 And part of me wished the same. He shouldn't be alone, not now. Not ever. And for nine miles last night, he wasn't. I wasn't. Instead, we were together, sharing a ride and sharing our lives – a tiny intersection on the long road toward home. Grandpa Al has been gone from my life for twenty-three years now, but last night, a part of him was with me, reminding me that this life is meant to be shared. That in some sense, we're all really close to being family. All it takes to arrive at that realization is opening up our eyes to see those around us and opening up our hearts (and car doors) for conversations therein.
As Howard exited our car, he left me with a final word of benediction:
"There sure is a lot of evil in the world these days, but there's still a lot of kindness. Thanks for the ride."
And with that, our nine miles together came to a conclusion. What began as a quest to fill my hungering stomach was met, instead, with a meal to fill my hungering soul.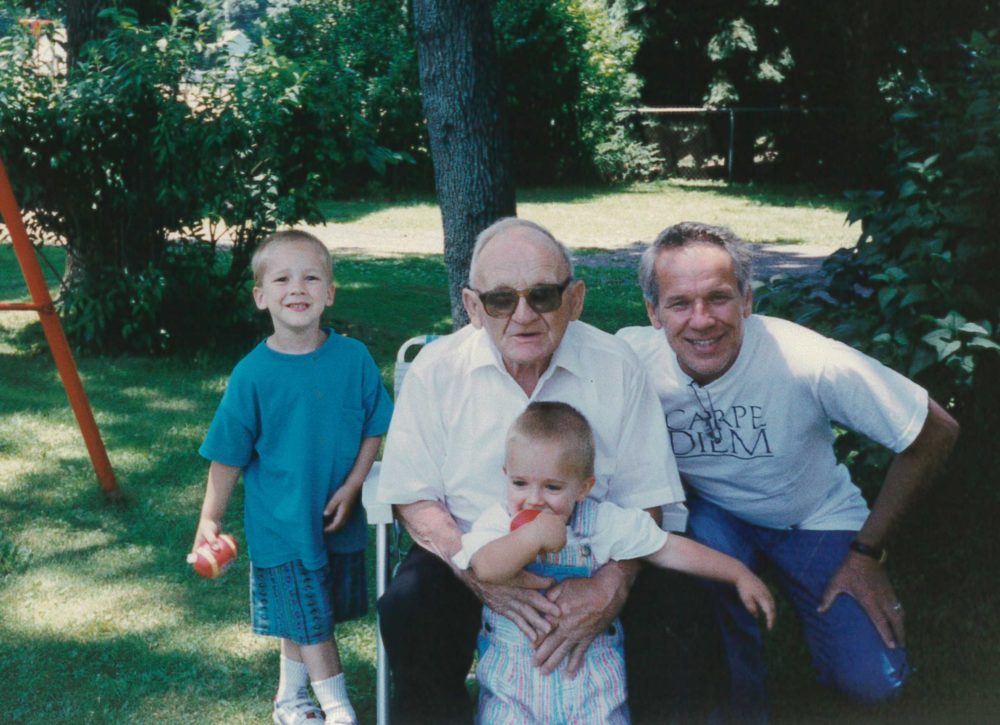 There sure is a lot of evil in this world, but there still is a lot kindness. So, give kindness to others in this season, friends. Share nine miles or more with the person you meet at McDonalds, being willing to cross the state line should the occasion dictate. In doing so, you just might recognize a brother, a sister, maybe even a grandpa from your past.
In some greater sense than I fully understand, we're all really close to being family. As always…
Peace for the journey,