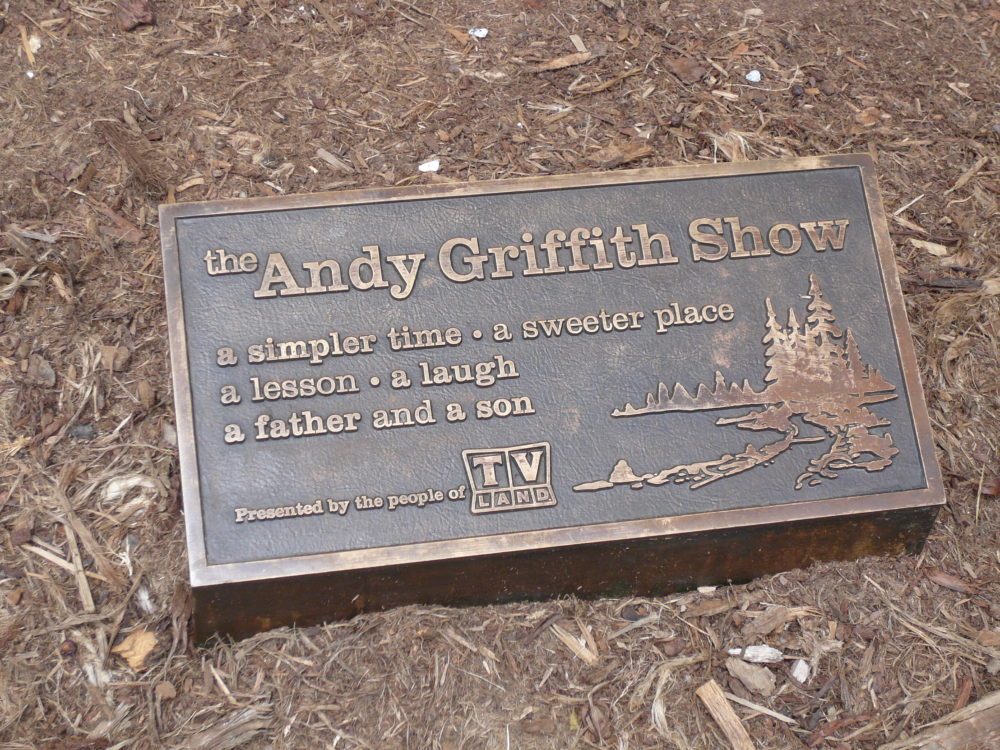 We took our kids to Mayberry last week. Actually, we spent a day in Mt. Airy, NC, Andy Griffith's hometown. The town has capitalized on his fame and the show's popularity, modeling shops and eateries in the tradition of Mayberry. Floyd's Barbershop still offers haircuts, and pork chop sandwiches are available at Snappy's Lunch. We had a great time, stepping back in time and imagining what life must have been like in Mayberry—a simpler time.
Or so it seems.
A simpler time. A sweeter place. A lesson. A laugh. A father and a son.
Could it be? Is there a Mayberry calling our names, wooing our spirits to its borders with promises of a simpler, sweeter life? A life filled with lessons, laughter, and sacred fellowship between a father and a son?
I know my heart cries out for it. Not just in the sweet by-and-by when I make it home to heaven, but now. I want a simpler life on this side of eternity. One that includes casual strolls down Main Street, leisurely lunches with favorite friends, and an unhurried pace so that I might learn a lesson or two from my Father along the way.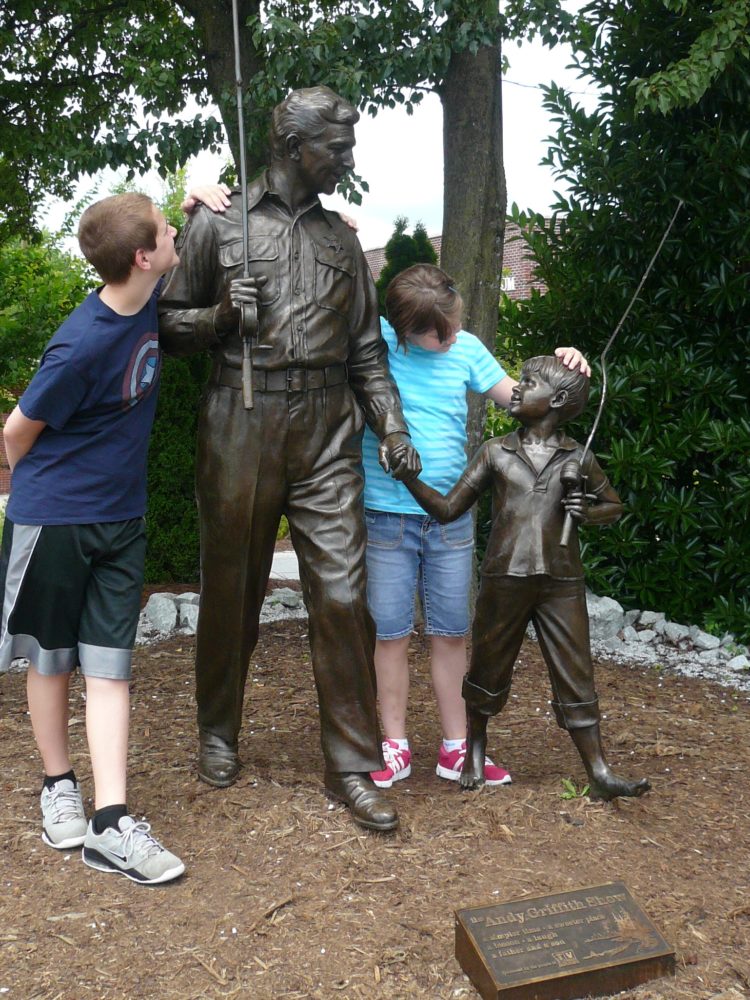 I'm off to a good start. There's a spirit of Mayberry in this place I now call home. Really, it has little to do with my new address. Yes, the town's population numbers less than my previous location. There are fewer stoplights and less traffic. Fewer stores and less bargains. Quieter living and less accumulation. Certainly, these "lessers" add to the calm in my spirit. But I don't think the spirit of Mayberry is fully contingent on these lessers. Perhaps living in Mayberry has less to do with the location of our bodies and more to do with the location of our souls.
Mayberry lives next to Jesus. Find him, and you'll find a simpler, sweeter place. A lesson or two for your soul. Some laughter and a Father who calls you son. Daughter. Child. Beloved.
This is good news for all of us, whether you're currently living at a slower pace in a small town or running in the fast lane of a fast life in a fast city. Regardless of your physical address, I imagine there are times when your spirit, like mine, cries out for Mayberry.
Might I offer you a few tips for the journey?
Find your map. My hunch is that it is probably sitting next to your bed or housed on a shelf close by. If you want to live in Mayberry, the shortest route between where you are today and where you want to be is through the Word of God. Find this map, and you've found your starting point.
Read your map. Don't just hold it in your hands; don't just carry it with you to work or church to pretty up your exterior. Owning the map to Mayberry won't land you safely home. You must be willing to study it, plot your course, choosing your route and your exits with holy consideration.
Take the map with you as you take your trip. On your way to Mayberry, you will (more than likely) weed out and leave behind the non-essentials. In fact, I encourage you to do so. There comes a time when we should travel lighter, ridding our lives of the clutter and chaos that weigh us down and stymie our forward progression. But along the way and as we go, keep hold of your map. Refer to it on a regular basis, less you take that wayward, wandering road in the wrong direction. Getting home to Mayberry is far easier with map in hand.
Commit to the map. Believe in it, and by God's empowering spirit and grace, walk it. Through valleys, over mountains, along the highways, by the streams, and in the desert. The map isn't flawed and will never lead you to a place where the Father hasn't first placed his foot. Commit to the map, and you'll find Mayberry. You'll put down roots and call it home.
A simpler time. A sweeter place. A lesson. A laugh. A father and a son.
Mayberry lives next to Jesus. He is where you'll find me today, and I've put in an order for two pork chop sandwiches. Won't you join me at the table? I'd love some company. As always . . .
Peace for the journey,