The Gospels make it clear—you can't make the 'Lenten Journey' without the desert and wilderness. That forty-day trek is rough terrain. All that stuff about wild beasts, temptations, and hunger, we'd rather not talk about it. And the cruelty of it; "Lord, can we do an 'end run' around the wilderness? We can meet you in forty days and celebrate."
I never go through Lent without thinking of the Harsh Splendor. That is how Death Valley, California, is described. It is three thousand square miles of desert. The weather is hot and dry, reaching 134 degrees. The rain turns to steam before it hits the ground. Yet, in this place, stories abound about eager and greedy miners, who came in search for gold and silver. Instead, they found borax, and with mule teams made their way to the railroad 160 miles away.
Upon closer examination, some other amazing facts are known about Death Valley. Over 1000 different varieties of flowers grow there. Sheep graze atop Cottonwood Range, and the mesquite bush sends down a single tap root 100 feet in search for water. In spite of the fierce landscape, abundant life goes on; even the bristle cone pine has made it for more than 3000 years.
So, I ask, where is this Lenten Journey going to end? We know—the Cross! It is hard to find water there. Where is life amidst a grizzly death? In our Lord's 'death valley', where is the splendor?
The harshest thing you can say about it all is that once this trip is over, it is death for Jesus. But, the splendor of that is there must be death before there can be a resurrection. And for that, there will always be 'streams in the desert'.
It is recorded that an old pioneer once said, "Someday folks won't have to make excuses or have a reason to come to Death Valley; they'll just come because they like it and it's good for their souls."
Can it be that the wilderness is rich and verdant in its promise of healing and transformation? What is Lent but getting ready for the feast! Yes, come to the desert—it'll be good for you soul!
~~~~~~~~~~~~~~~~~~~~~~~~~~~~~~~~~~~~~~~~~~~~~~~~~~~~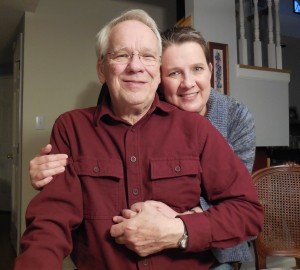 PS: So honored to have my dad guest posting today. He was the first man to ever hold me in his arms and to teach me about my heavenly Father. His walk with Jesus continues to radically shape mine. Love you, Daddy.