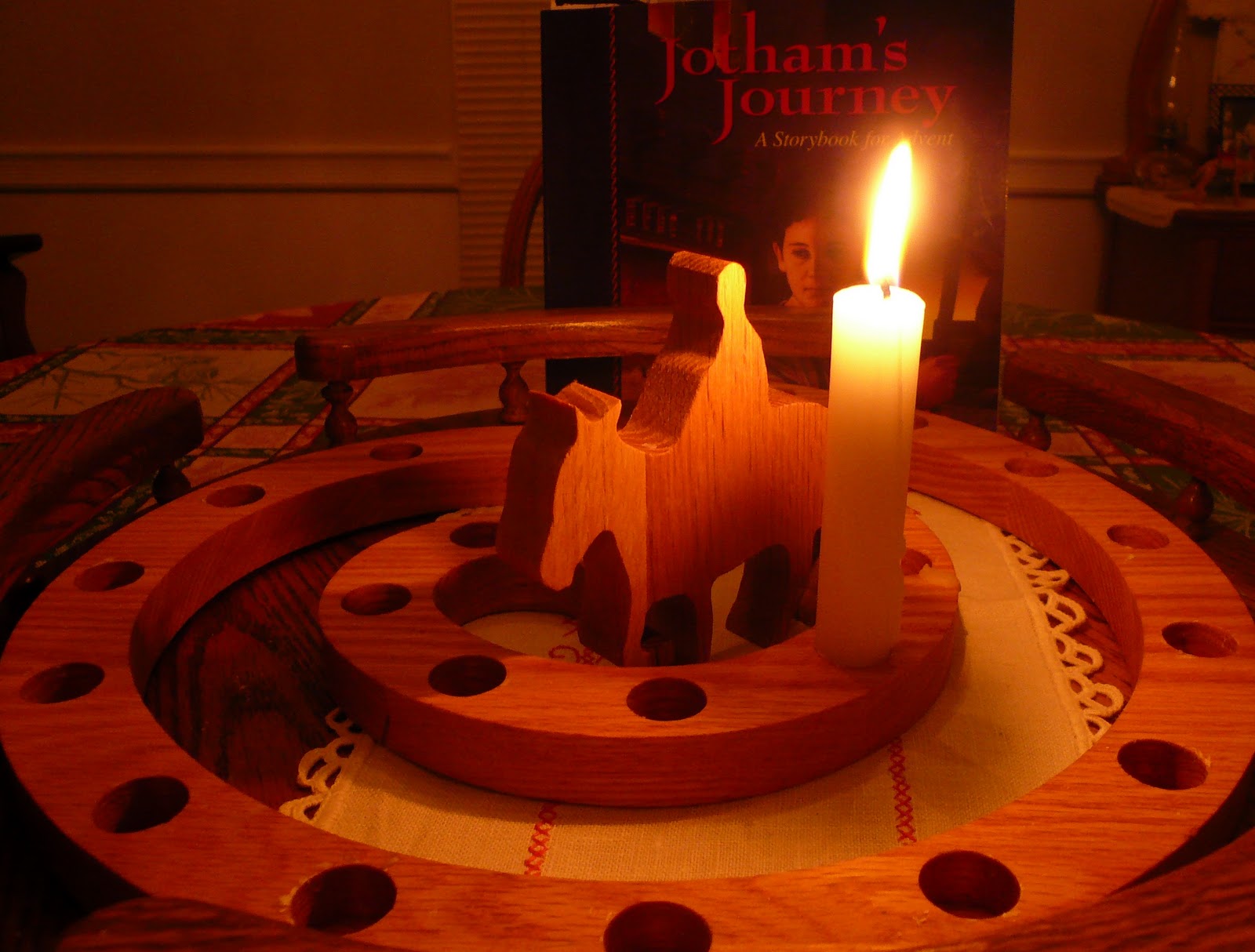 I'm relieved that I don't have to make something out of Christmas.
Christmas already is something … all on its own … completely and wonderfully set apart from me. There's nothing I can do or not do that will a
lter the truth of its glorious revelation. Bethlehem was and is and will always be God's moment birthed God's way.
The best I can do, the best we can do, is to do our level best at reflecting upon God's moment in a way that honors the birthday of the King. All of us approach the manger with personal perspective. The baggage you carry with you is uniquely yours. The memories, the life experiences, the traditions, the sacred shaping of your yesterdays, all collectively gather together as luggage within your mind and heart as you make pilgrimage to Bethlehem this year.
Not all of us will celebrate in the same way, but all of us will have the opportunity to do so. To come to the manger and to rejoice, again, over the arrival of Jesus Christ in our lives. Bethlehem belongs to us every bit as much as it belonged to the original participants some 2000 years ago. Are we really so unlike Mother Mary? Haven't I, haven't you been given the same news and responsibility that she was given?
"'The Holy Spirit will come upon you, and the power of the Most High will overshadow you. So the holy one to be born will be called the Son of God.'" (Luke 1:35)
"' … what is conceived in her is from the Holy Spirit. She will give birth to a son, and you are to give him the name Jesus, because he will save his people from their sins.'" (Matthew 1:20-21)
That which is conceived in us, birthed in us, is from the Holy Spirit. Like Mary, we have been given the gift of the Christ Child to carry within us. Bethlehem becomes deeply personal for each one of us in that moment when God's truth is revealed in our hearts and we accept his invitation to behold and to take hold of the baby in the manger. He is the something of Christmas—the One thing that will remain as truth, certainty, and surety in the midst of all the other unwrappings thrust upon us in this season. So…
No matter the week in front of you, no matter the checklists that are burdening you, fear not! He who is conceived in you… remains. He travels these days with you and only asks that, every now and again, you take a few minutes to pause, to pray, and to ponder the glorious truth of his companionship. God is not threatened by your need for celebration—by your tree, your gift-giving, your programs, and your parties. God is with you. God is with me. This is the joy of Bethlehem.
Emmanuel … God with us.
Light a candle or two in Christ's honor this week and move forward with peace… Peace. It's all good, friends. With Jesus, it's all good. He is well-pleased to make pilgrimage with us. I'll meet you at the manger. As always…
Peace for the journey,