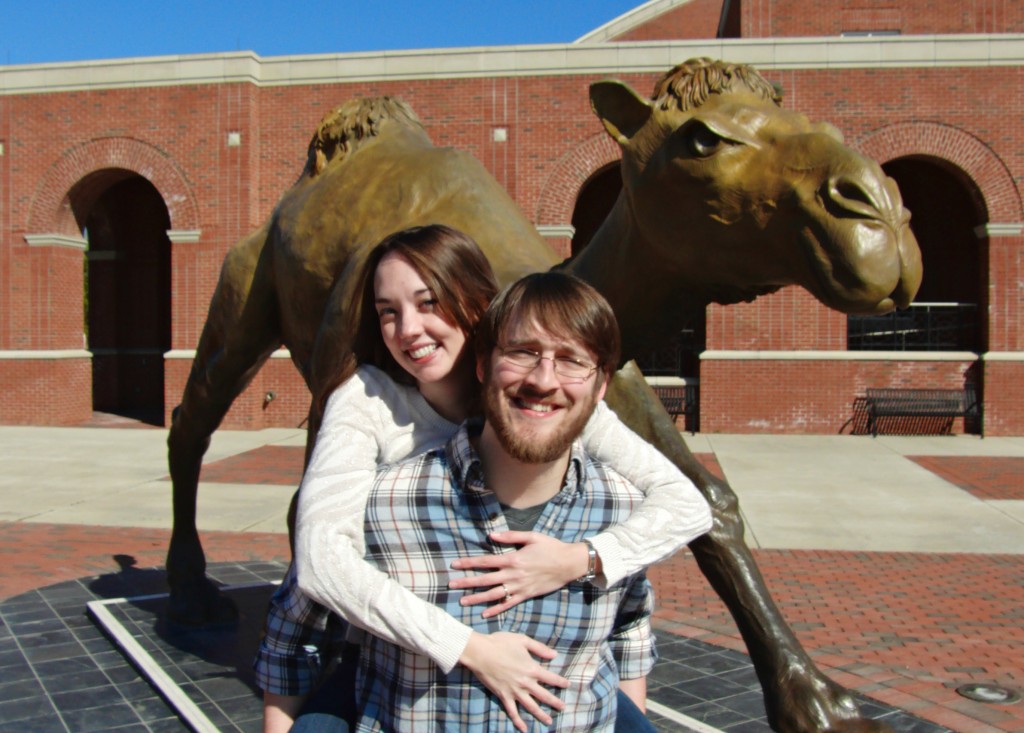 Welcome to my wedding-centric, crazy world! We are eleven days away from celebrating the blessed union between my eldest son, Nick, and his bride-to-be, Chelsea. My heart is overwhelmed with emotion and anticipation for the impending nuptials and for the new chapter unfolding in the life of our family. I imagine I'll have some further thoughts in coming days, but for now, I'm sitting back … taking it all in.
It's a lot to manage, this turning of the page in my story. But God is enabling me to do just that and to find deep joy alongside. Oh the depth of my mothering years! Thanks be to God for the privilege of counting each one of them – all twenty-five of them – and all the milestones that accompany two and a half decades of growing a boy into a man. Sweet mercy – I barely made it through Nick's high school graduation! How grateful I am for the family that surrounds me and that will, undoubtedly, shepherd me through the next two weeks.
Would you pray for me, that I would be attentive to the necessary to the exclusion of the unnecessary? I don't want to be an ogre in this season of bliss. Instead, I want to be an agent of God's love, a dispenser of the kingdom, not a hoarder therein. I want to live and give my mothering best. I've missed the mark on several occasions over the years, but by God's empowering grace and with his perfect peace at my disposal, this won't be one of those times. Thank you in advance for coming alongside me and supporting me with your prayers. It means the world to me.

Blessings, friends, and as always …
Peace for the journey,


PS: It's unlikely you'll see me here at my cyber address for the next couple of weeks. Still and yet, you can always reach me through my contact page. A few closing details:
I'm happy to report that the groom-to-be has chosen a winner for Leah's study, HeBrews: a Better Blend. The winner is Sharalee. Sharalee, please message me your mailing address.
Secondly, I want to offer a Summer Book Special – Combo Pack on Beyond the Scars and Peace for the Journey. For a limited time, I am offering both books for $20 (shipping included – USA orders only). Please

use the link below

to place your order (this is the only link that provides this particular offer). If you'd rather mail me a check, send me a message by clicking on this link.