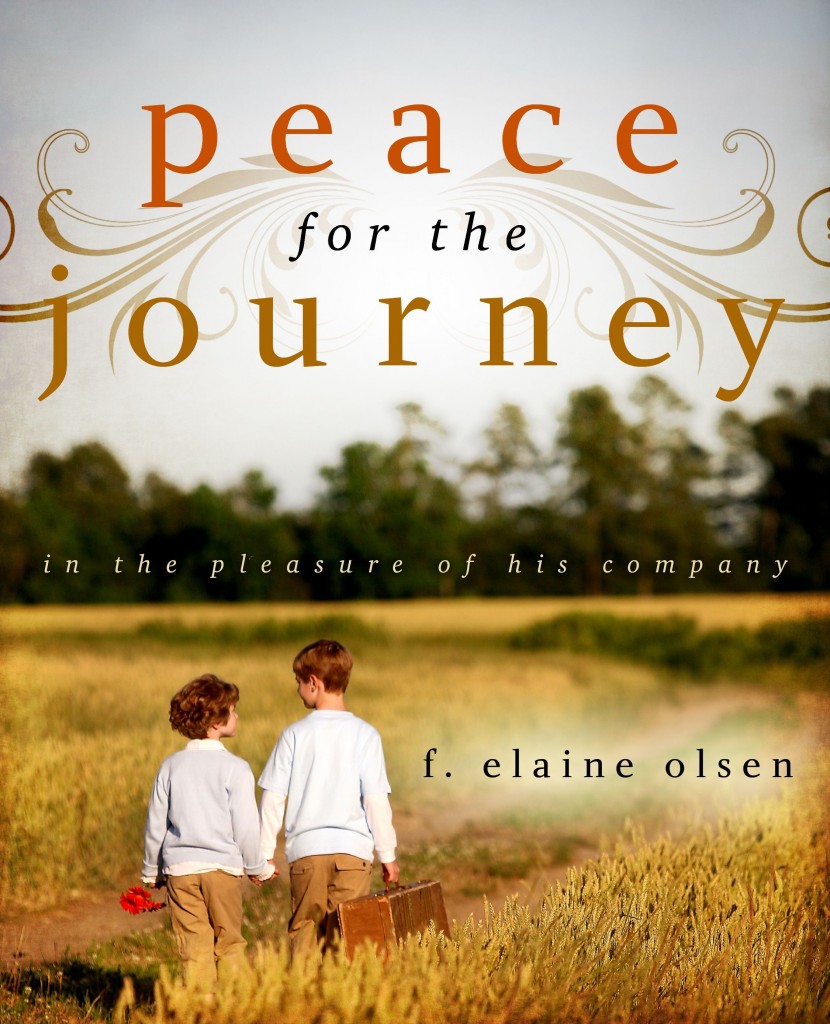 Every now and again, a day lives beyond predictable expectation. Routine is replaced with something different, and ordinary succumbs to the shadows of something extra. Today is one of those days for me. I've spent the last five years contemplating its arrival, imagining how it might "live" for me… to finally arrive at this point in my writing journey where my thoughts are gathered together between a front cover and a back one to serve as a collective offering of my heart to Jesus and his world.
Today, my imagination is put to rest, at least temporarily. Today, I experience the fruition of a dream that was embedded into my spirit long before I ever held a pen in my hand. It was a dream given to me at the earliest of ages by my father whose imagination coupled with his love for telling the "story" worked their magic into the fabric of my fragile understanding about how life should live—
With details.
With expression.
With questions.
With emotions.
With the expectation for a good ending.
My daddy never failed to bring about that good ending. In doing so, in giving a good finish to the sometimes wild and fantastic bedtime tales that he created in his mind, he painted for me a rich metaphor about how the "story" will end for me, for all of us who've come to know and to love and to trust the Storyteller. God's finish doesn't live without punctuation, friends. The blessed "amen" will come for each one of us, and we will be at final rest with our souls.
But until we arrive there, there is a journey to be walked… a story to be lived via our flesh. Along the way and as we go, I don't imagine much of it will live as we anticipated on the front end of our book's unfolding. The chapters in our lives have a way of keeping us on the edge of our seats in anticipation of the next page, the next plot twist, the next narrow escape, the next victory—all of which are certain to be part of this odyssey we call the Christian life.
Today's book release is my next page—not the only page in my journey, just one of them. A day of something "extra." A day of living a little bit beyond the "routine and normal" that usually fills a twenty-four hour period in my life. I don't take it for granted; it is a gift of gracious grace offered to me by the Storyteller who has seen fit to allow a small portion of kingdom influence to flow through my pen. What God chooses to do with that portion and where he chooses to take it belongs to him and him alone. I've long since given up on trying to manipulate and manage his "story." It's simply and profoundly too big for my menial attempts at human administration. Still and yet, God affords me a moment or two of personal witness—of interjecting my "two cents" worth of sacred understanding into the mix—knowing that even the smallest offering of my heart will add to the beauty of a final masterpiece that will one day adorn the throne room of heaven.
And so, without any further words of coaxing regarding that offering, I give to God and to you this book—a little bit of "peace for the journey." In doing so, I pray and humbly petition the Father that, through this offering of my heart, you will more fully know the Storyteller and what it means to rest "in the pleasure of his company." He's been my pleasure for forty-four years. He is my pleasure today. He'll be my pleasure for all eternity.
To order your copy of "peace for the journey: in the pleasure of his company" visit any of the following websites (please note… some of these venues offer FREE SHIPPING when ordering multiple copies):
If you live in my area and want a signed copy of the book, please check with me later in the week as I am expecting a shipment of books. Also, I am giving away three copies of my book to readers who leave a comment on this blog post (you do not have to have a blog to leave a comment; simply sign-in as an "anonymous" commenter, leaving me an e-mail address so that I can notify you if you win). In addition, you can increase your odds of winning a copy by promoting the book in the following ways:
1. Announce the book on your facebook status–either linking back to this post or linking the video trailer to your status: video trailer
2. Announce the book by writing your own blog post, linking back to this particular post, adding the video trailer to your post by using the embed code found with the youtube link: (if you don't know how to do this and want to include it, e-mail me, and I'll walk you through it… very simple).
If you choose to do either or both of these, make sure that you leave a separate comment on this post informing me of each, thus increasing your odds for a win!
Thanks for helping me out, friends. Truly, you are more than I deserve, and I am grateful for your participation in my life. You make me want to be a better writer, thinker, seeker, and sojourner on the road toward peace—Jesus Christ. As always…
peace for the journey,
PS: A final word of thanks to Shirley and Susan (a.k.a. "runner mom") for adding their artistic expression to the photographs found in the book trailer and for Susan's photography found in the book. Your generous hearts have given me "peace" in this journey of publication and have added to the overall beauty of the book. I love you both!