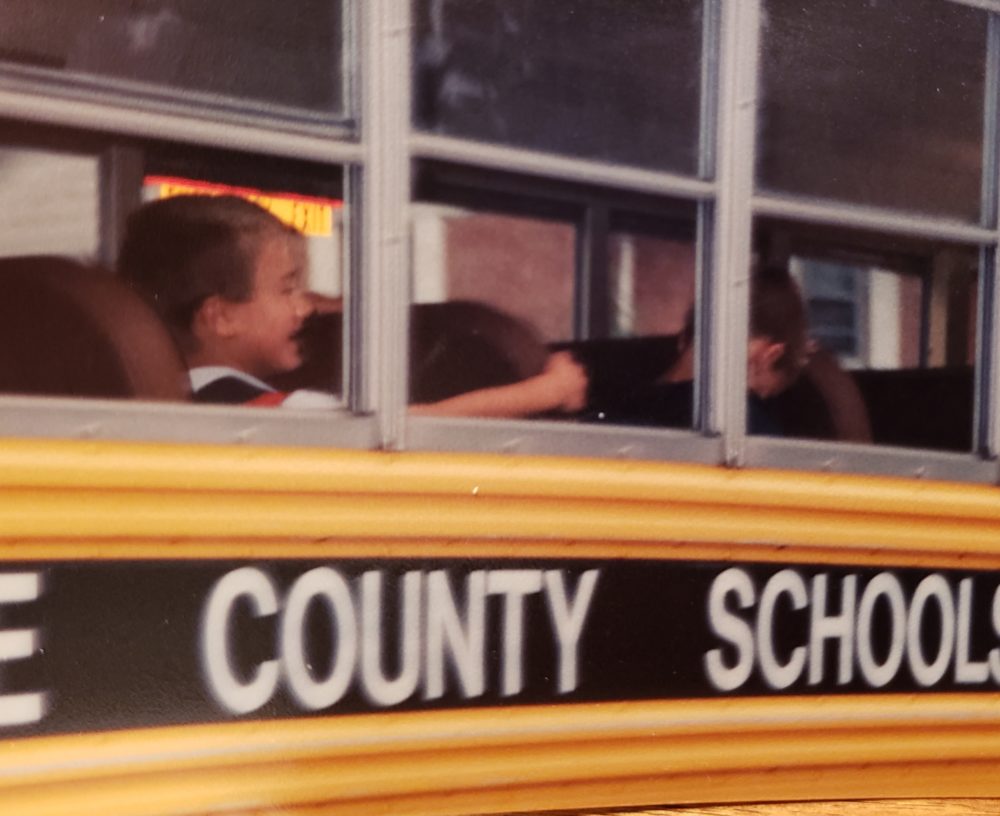 Several years ago, one of our church members cornered me in the hallway and seriously asked me if I would be interested in teaching a parenting class. I had to hold back the laughter as I (just as seriously) declined her offer.
"I'm not your girl. I don't think most of my parenting tips would be welcomed. I'm old school to the core. In fact, I've told all my children to send me their future therapy bills when they get older as they'll probably wind up on a psychologist's couch one day because of me. Plus, the jury's still out regarding my kids. Talk to me in ten years, and we'll see where they're at."
Well, ten years have come and gone. And just a few days ago, someone made a comment to me about my four kids (now ages 29, 27, 18, 16) … about how "good" they are. Naturally, I beamed inside, quietly remembering the earlier request for me to teach a parenting class.
Oh folks, it's only by the grace of God that these kids have turned out remotely "good." Truly. If anyone shouldn't have had four kids, it would be me. I'm a daily mess. In many ways I'm still "not your girl" as it pertains to parenting tips. But in talking with Billy last night and wondering what one tip (besides daily prayer and putting your kids smack dab in the middle of strong and fierce believers in Jesus Christ) might prove helpful to those of you in the middle of "growing up" some little ones, I came up with this. It didn't originate with me, but it is something I've held onto ever since technology began to infiltrate every nook and cranny of our daily lives. Are you ready? Here goes…
When you hand your kids a phone, you are handing them the world.
Go ahead and read that again. Let it sink in.
When you hand your kids a phone, you are handing them the world.
Think about it this way.
You get little Johnny or Susie ready for the day. They're fed, clothed, and let's say, have a pack full of $$$ strapped to their backs. You take them to the nearest bus station, buy them a one-way ticket to anywhere, kiss them goodbye, maybe even say a prayer, and send them on their way to a big adventure. You're excited for their new-found freedom, and so are they! Yippee. Johnny and Susie are growing up. Their independence stuns you, and you give yourself a pat on the back. They're on their way.
To where?
Who knows, but they're going.
The only problem is (well really there are a ton of them at this point), Johnny and Susie are five years old, maybe 10. Heck, maybe even 15. For sure they're ready, right?
But before the day is out, you slowly begin to realize you've lost your child. You have no idea where they're at, where they've been, who've they've talked to, who they're with, or when they'll return.
They are just gone. Hard to find. Lost and, by now, listening to anyone who might be inclined to offer some free advice on how to get back home. And you wonder where it all went wrong.
As it goes with Johnny and Susie on the bus, so it goes with technology.
When you hand your kids a phone you are handing them the world.
So you, as a good parent (not a perfect one mind you, but a good one), have a responsibility and a choice to make. Are you going to get on the bus with them in the morning, be in their space and in their day of wild exploration, or are you going to trust them to navigate safely through a big city … a really big world … and return to you in one piece?
It's your choice to make. I know which one I made all those many years ago and the one I'm still making today.
I get on the bus with my kids, every single day. I know who they're texting, and I'm not above reading those texts when necessary. We don't do secret apps on our phone where messages mysteriously disappear (seriously, parents, don't you get this?) and, to date, my teenagers don't have social media accounts. They might someday, and when they do, they'll better be able to take that bus ride by themselves. But for now, they're still under my roof, and I still take seriously my role as their mom–to shepherd and shape their hearts safely through to adulthood.
So, there you go, folks. After reading this, you might agree with my earlier assessment about my parenting skills. I may not "be your girl." That's OK. I didn't ask to be. But I'd be neglectful of this nagging feeling I've had in my head and on my heart all day if I didn't tell you one last time…
Get on the bus with your kids before you lose them to the world. You only get one ride with your child, and it's a short one. As always…
Peace for the journey,



(1-09-19/allrightsreserved.)