". . . the word of the LORD tested him." –Psalm 105:19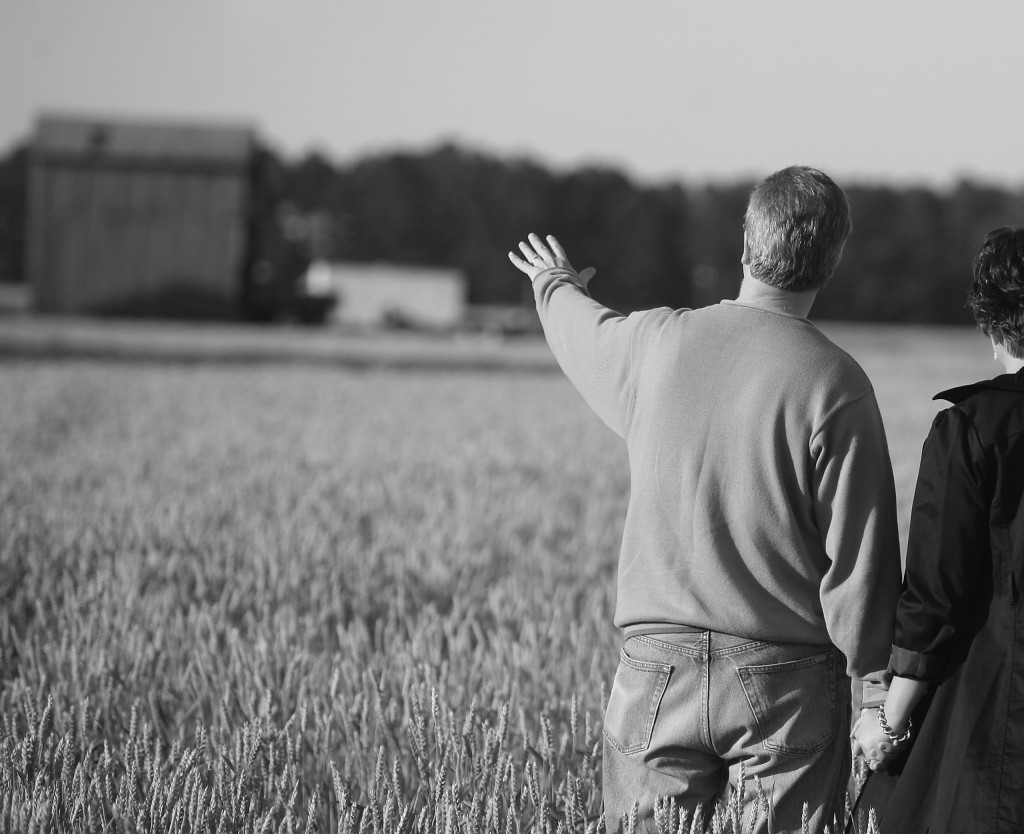 Sometimes he tells me. Sometimes keeping it inside pins him down . . . pushes him down where the pain hurts deeply and the tears flow easily. Sometimes the world slams cruelly and unfairly into him, moving him to the outer edges of what's reasonable. Sometimes it's just too much. Last night was one of those times.
And so he told me . . . laid down beside me, took my hand and shared with me the deepest ache of his heart.
"Elaine, I can't give in to this despair. Even when I want to, I can't, because I believe that at any moment, on any given day, God might show me that something I've been waiting to see. And if I give in to despair, I'll miss it–God's something. And baby, I don't want to miss it. I don't want you to miss it either, so I'll keep holding on for both of us."
And then I broke, lying there beside my man. Hand in hand. Hearts aching together. Hearts longing for, looking for, and believing in that something . . . God's something. A something spoken over our lives a season ago that brought us to this place, this space, this dot on the map named ministry.
A long time ago, there was a boy on the verge of manhood, a seventeen-year-old dreamer named Joseph (see Genesis 37-40). God, too, spoke a something into his heart. A dream or two about taking the lead, about rising to the occasion, about being the man in a season yet to come. What incredible privilege to hold such holy affirmation, confirmation in one's heart—to be told in advance that you'll be needed, you'll be trusted, you'll be used by God in a mighty way! Joseph's dreams were far grander than his reality, and to pack all that truth inside his heart only to be cruelly taunted by that truth . . . for years? Well, lesser men would have given in to their despair, would have wilted under confinement, and would have stopped anticipating God's greater move . . . God's grander something.
But Joseph wasn't a lesser man. Neither is my man. Both of them, God's men—God's appointed leadership despite a long season of taunts to the contrary. Like Joseph, my husband is a man willing to believe in a dream and to keep his feet and faith planted on the path that will move him closer to seeing that dream become a reality, even when that path feels like a dead-end.
There are no dead-ends with God. Only living ones. Living-ends with the Lover and Creator of our souls. The dreams that God breathes into our hearts, the plans that he has for us, the thoughts that he thinks toward us, well, they are holy. Consecrated. Truthful. Enduring. God's dreams for our lives arrive with a pulse and with a promise—that he who began a very good and gracious work inside of us will be faithful to see it through to completion (Phil. 1:6). Dreams that begin and end there—with God—are dreams that cannot be thwarted, only anticipated.
And so, today, my man anticipates. With one hand, he grips the dream—God's something—and with the other hand, he grips me. He pulls me toward anticipation . . . toward the dream, and I am swallowed up by the quicksand of his faith. I'm drawn into it, immersed in the raw and gritty determination of the dream, and that which began as a great pain in my husband's heart last night has transformed into a great strength for both of us this day. Once again, we give our hearts and our hands to this place, this space, this dot on the map named ministry.
Today just might be the day when the dream awakens to reality. I don't want to miss it should it arrive. As always…
Peace for the journey,

PS: Many thanks to all of you for entering the give-away. Unfortunately, only two winners this go around, and they are… Jane Babich and Kathie! Ladies, please contact me with via e-mail with your mailing information. Jane, I don't have any contact info for you. Thanks.
You might also like: