"To everything there is a season, and time to every purpose under heaven." (Ecc. 3:1).
Seasons.
Appointed segments of time parametered around specific occasions. Times in life that float in and out. Some with awareness. Some with little thought.
I'm about to enter into a new season, and, indeed, it comes with much thought this night.
My kids are returning to school tomorrow. It both delights my heart and fills my mind with a new set of thoughts. Every new school year brings changes for all of us. Some change I can control, but mostly, the changes that will come fall outside my realm of manipulation.
It is the way of seasons.
They cycle and spin around us as an inevitable force of nature, and the only control we can levy in the process is the one that voices our response.
How will we walk it? How will we embrace the unknown with a measure of grace and purity of heart that is our requirement as a people who are called to live by faith and not by sight? Will fists and stomps and "refusals to move" be our portion? Or, will we instead, step into it with a calm resolve that whispers the surety of Solomon's wisdom?
There is something oddly diverse about shifting seasons. Our appointed segments of living can hold both hard and soft. Pain and joy. Full and empty. Difficult and easy…all at the same time. We cannot avoid a new season's arrival, nor can we fully calculate its end, but we can be sure that while walking it, our emotions will run the spectrum's extremes.
Tonight, my emotions run tired and worried. Not because my kids are entering into a new school year, but simply because of what they leave behind as they go.
Me.
A mom without focus. A mom with some free time on her hands, and yet with little understanding of how to fill those hands. A mom who has dreamed for so long of one day finally realizing what she wants to be when she grows up. A mom who could do a hundred things in a hundred different ways to make the time pass, and yet a mom who isn't interested in just filling time.
Filling time with a hundred things is of little value to me, for time is precious and it is marching its cadence in quick measure. No, what I'm after in this new season of living is filling my time with a few pursuits that hold timeless value—investments that save sacred and reap dividends far into the future. If not my future, then the future of those who will come behind.
Tonight, I'm not sure what that looks like or how it breathes. But I'm fairly confident that it will include the paper and the pen and the ink that draws from the life-giving well of God's holy Word. I'm certain it will breathe with people—those individuals who've been so wonderfully deposited into my life by divine intention. And I've got a feeling that it will also pulse with the quiet hush of heaven—times of orchestrated isolation that will allow me the room to pause and to ponder the one thought that stirs my heart the most.
My Father.
And my God is anything but filler. He's timeless. An investment in Him is an investment that reaps as sacred and yields dividends long after the seed has been sown. He holds the highest value of all intended pursuits, and in the end, He is "how" I want to be when I grow up.
I don't know what season you are walking right now. Perhaps, like me, you are about to enter into a new segment of living. And while yours may not step like mine, all shifting seasons bring pause to our spirits.
I am thinking about you tonight, even as I think about all of the ways that I want to honor God with my life in this new chapter called today. I don't want to simply "get through" it. I want to fully live while in it. I don't want to rush time. I want to savor the aroma of minutes and hours and days that are given to me because God deemed them purposeful and worthy on my behalf.
I don't want to look back on this season with regrets. Instead, I want to look forward with the understanding that this season is the solid seeding of my next. That choices made now will matter for tomorrow. That this shifting segment of time is my necessary portion if I am to grow into the woman that God intends for me to be.
I've been anticipating this new chapter in my life for nearly three months now. The chapter entitled "summer" has come to an end. The page has turned, and I have arrived on the scene of my next. The deepest and truest desire of my heart is to live it like I mean. To walk it like I talk it. To inhale the beauty of God's eternal and then to exhale him with every breath that I breathe.
If that can be my punctuated "amen" at the end of this season, then I will have lived the wisdom of King Solomon and will have walked the grace and promise of King Jesus. May it be so for all of us, and thus I pray…
For this season of change, Father, I thank you. For all that will be accomplished toward your perfect end, I thank you. For your willingness to allow me this season, I thank you. And for your grace that affords me the privilege of walking it with you, I thank you. Bring clarity in my confusion. Calm in my chaos. Focus in my fledgling. Mercy in my mistakes. Grace in my growing. And peace…always peace…in my journey. You are my Peace and the highest esteem of my heart this night. Amen.
Copyright © August 2008 – Elaine Olsen. All rights reserved.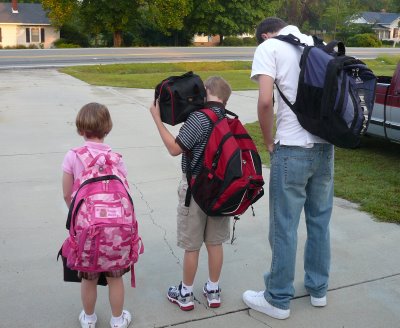 a very good morning!
Perhaps you, too, are embarking on a new season of living. I would welcome your thoughts in the matter. I would also appreciate your prayers for me as I seek a writing focus for the next few months. I have some ideas but need some clarity in the matter. How may I pray for you this week? It is the privilege of my heart to do so. Shalom.