"Do not be anxious about anything, but in everything, by prayer and petition, with thanksgiving, present your requests to God. And the peace of God, which transcends all understanding, will guard your hearts and your minds in Christ Jesus." (Phil. 4:6-7)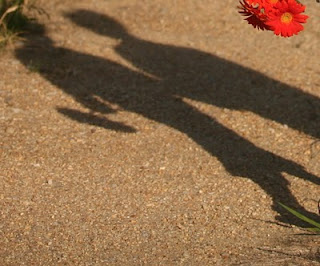 Before I write my heart to you this morning, I need you to know this one thing up front:
I'm writing from a place of prayerfulness and peacefulness in the Lord… emphasis on the "fullness." With prayer comes peace. It's God's promise to us as his children. Several years ago, I memorized this portion of Scripture because it was a promise I could hang my heart on—a truth that has proven truthful to me time and again as I have been faithful to meet the requirement therein…
To pray about everything.
Prayer is directly connected to the thoughts of our hearts and minds. Keeping connected to the King in prayer is a fail-safe way of taking all thoughts captive and making them obedient to Christ. When we're talking to him, listening to him, sharing life with him in the most personal of ways, we experience one of the purest, most holy avenues of worship we'll ever know on this side of eternity. When we pray, we acknowledge our humanness and our righteousness all in the same breath. Prayer is the link between our flesh and our faith, between our hearts and God's.
Prayer is a gift and a privilege and the one reason I am able to type this next sentence with a strong measure peace in my heart.
My good and kind friends, I have breast cancer.
Yesterday marked the beginning of my official diagnosis. Today marks the beginning of my living within the reality of what all of that means. I imagine it's been with me while—the cancer—hiding quietly in the lower quadrant of my right breast. Three weeks ago a mammogram detected a discrepancy which led to further tests which led to a biopsy which led to yesterday's labeling. And while it has come as a shock to my family (and rightly so) there is a deep sense of understanding and "settling" within my spirit. I can only attribute that kind of personal peace to the prayers and the faith that have been lived out prior to this moment in time.
God has well-prepared me for the road ahead, friends. I haven't a clue as to the particulars, and I'm certain that there will be times of confusion, pain, questions, and tears. But I'm also certain that there will be times of clarity, answers, joys, and victories. This morning, I'm reminded of something that God scripted onto my heart a season back when a similar "threat" loomed on my horizon (first written in

this post

). He has embedded it into my thoughts over time; it will serve as an anchor for me in the days to come.
"It doesn't matter how long God chooses to preserve my earthly life. What matters is how I choose to preserve him in the earthly life I've been given."
Pray that I preserve him well each step of the way. And if you would, please pray for my family—that God would give them, each one, a similar measure of peace and strength for the journey ahead. We walk it together, you and me and them. It's what Christians do best—corporately loving and living out our kingdom conferment. You bless me with the gift of your friendship—your sacred participation in my life; I need it now more than ever. As always…
You might also like...