{For you, friend, you know who you are.}
"… and yet we live on." (2 Corinthians 6:9)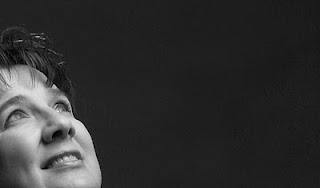 My right hand is aching this morning. Truth be known, it ached all night… a sharp twinge located in the center of my hand, just below my middle knuckle. I've felt it before. It flares up from time to time when my fingers and keyboard collide at a rapid, unrelenting rate. This has been one of those times for me… one of those weeks that has authored an unusual amount of connection between my fingertips and my computer. I don't mind it much; I really don't think about it often, especially while in mid-typing mode. But when the computer screen grows dim and the lights go out and my hands find their rest at my side, the pain sets in reminding me of an important truth regarding the call of Jesus Christ upon my life.
Kingdom work is sometimes flanked by the painful ache of a sacred obedience.
If we are Christians, if we dare to name ourselves with the name of our Lord and Savior, Jesus Christ, then we are to be heartily invested in his kingdom business. We don't get a pass when it comes to doing God's work. Vocationally speaking, we may hold a variety of titles behind our names, but spiritually speaking, the only holding of our hearts that matters is the One who titles us as his. And when we get this—when we finally arrive at the place of realizing that all of our earthly endeavors are meant to be the fertile soil upon which the King sows his seed—then we readily accept the fullness of that calling, ills and aches included.
The Apostle Paul understood the strain between a painful ache and a sacred obedience. He willingly chose his "ache," chaining himself to the Gospel of Jesus Christ and believing that every temporal pain of his flesh was achieving for him an eternal glory that far outweighed them all. At any point along the way, Paul could have chosen otherwise… could have freed himself from the physical and emotional misery that invaded his flesh. Instead, he persevered in great travail and suffering so that the church might know the culminating truth of the cross. So that the church would grow. So that you and I, some 2000 years down the road, might know what it is to "live on" despite the carnage and chaos going on around us and in us. But don't take my word on it; take his…
"Rather, as servants of God we commend ourselves in every way:
in great endurance;
in troubles, hardships and distresses;
in beatings, imprisonments and riots;
in hard work, sleepless nights and hunger;
in purity, understanding, patience and kindness;
in the Holy Spirit and in sincere love;
in truthful speech and in the power of God;
with weapons of righteousness in the right hand and in the left;
through glory and dishonor, bad report and good report;
genuine, yet regarded as impostors;
known, yet regarded as unknown;
dying, and yet we live on;
beaten, and yet not killed;
sorrowful, yet always rejoicing;
poor, yet making many rich;
having nothing, and yet possessing everything." (2 Corinthians 4:4-10).
I'd never seen it before… Paul's "live on." When reading this familiar passage I'm tempted to stay mired in the pain of it all, in imagining how my own life fits into the litany of sufferings he vividly details in his letter to the church at Corinth. Yet it's there… two simple words that admonished the readers back then and the readers right now to "live on." To not stay entrenched in the ache of our sacred obedience to Jesus Christ, but to "live on" in spite of it. To press on to take hold of all of that for which Christ has taken hold of us. To keep putting one spiritual foot of faith in front of the other until we press through to victory and can realize, even as Paul realized, that we possess everything, even though the world labels our possession as nothing.
The painful ache of a sacred obedience.
Some of you are living your ache today. Some of you are all too familiar with Paul's suffering because yours, at some level, mirrors his. You may not be locked in a prison cell or experiencing the physical trauma of a flogging, but I imagine there are many of you who feel the emotional and spiritual intensity of some chains and some wearing and tearing away of your flesh that feels comparable in their depth to Paul's.
Some of you are expending a lot of your faith on behalf of God's kingdom gain while seeing little results. Some of you are standing on the front lines of a tenacious, spiritual battle where the line is wearing thin and your reserves have run for cover leaving you alone to fight it through to victory. Some of you are tired; sleepless nights have claimed your good sense and the energy for a new day has long since been usurped by the previous night's wandering of your mind. Some of you are hungry; a famine of soul is crying out for the bread of heaven, yet the manna seems to have missed your acreage during its morning dispensation. Some of you are working hard, enduring long, speaking truth, and loving lavishly; still and yet, the payoff seems minimal and our Father's notice all the more. You feel "unknown" and as an "imposter" upon the soil beneath your feet.
I hear you. I feel you. I cannot fully understand what it's like to be you, but like you, I, too, have known moments, days, and seasons of feeling the painful ache of a sacred obedience. I cannot perfectly aid your comprehension as it pertains to the questions and "whys" behind your struggle, but I can, like the Apostle Paul, give to you a couple of words that have carried me through a great many aches in my past.
Live on.
Don't die mid-stream. Live on. Press through. Receive everything as if it were happening to our Lord Jesus Christ and then, live on. For of this I am certain… you are known by our Heavenly Father. He sees your sacred obedience and regards you and your faith as genuine in his eyes. If you remain faithful to live on in Jesus, despite the carnage going on around you, then there is nothing in your past, present, or future that will come to you that will be able to undercut the witness of God's kingdom via your flesh. Nothing. You can live on because Christ lived on. So did Paul; so have countless, unnamed others who have gone before you, who will follow after you, and who, in this moment, stand beside you to cheer you on toward victory.
I am one of them, friends, and I need your encouragement today just as much as you need mine. We're on the kingdom road together; it's no mistake that we have found one another in this season of living. God intends for us to be here… to love one another in the strength and power of his Holy Spirit and to live on together until we move home to heaven. It is but a moment from now… a single breath that will transport us into our "next" where our living on will live on in living color and before the very face of God. Believing and fully trusting in that moment, friends, brings me rich perspective for every temporal ache I experience that is connected to God's kingdom end. Even so I pray, Lord Jesus, keep me obedient.
Keep me obedient to live on. Keep my friends as well. Amen. So be it.
peace for the journey,

Copyright © May 2010 – Elaine Olsen