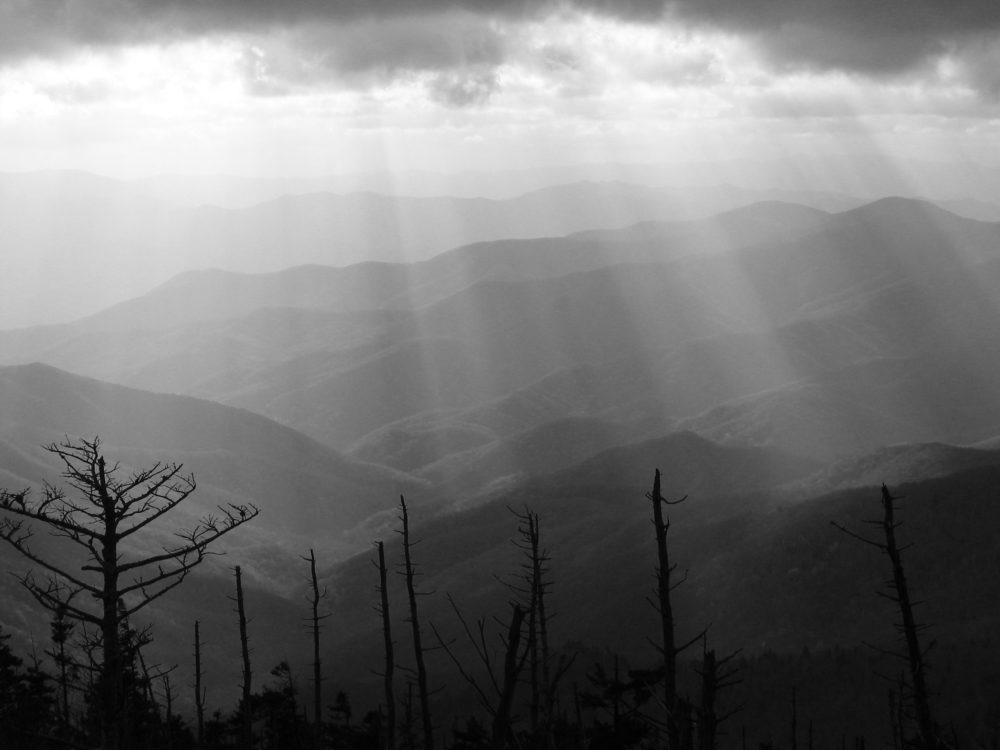 For all of God's missionaries, at home and abroad, who carry his candle to dispel the world's darkness.
"If I say, 'Surely the darkness will hide me and the light become night around me,' even the darkness will not be dark to you; the night will shine like the day, for darkness is as light to you." (Psalm 139:11-12).
We overslept this morning. The alarm didn't ring because the alarm wasn't set. 6:15 AM came and went with nary a nod of acknowledgement from my household. 7:30 fared better. By 7:30, we were all awake. And had it not been for one thing, I imagine we might still be sleeping.
Light.
The culprit behind our reprimand … our notice … our awareness that a new day has been gloriously granted to us, despite our willingness to forego the fanfare.
Try as we may, we cannot escape light's grip. We can pull the blinds and draw the curtains so as to diminish its brilliance, but we cannot eliminate its arrival. Light simply and profoundly comes.
To awaken us from our slumber.
To rouse us from our laziness.
To raise us up from our lying down.
To stir our spirits toward action.
To heighten our awareness.
To warm us from the chill of a night's embrace.
To free us from the confines of our covers.
To gift us with the beauty of a new day.
To remind us that not even the darkest shade of night is permanent.
Light comes to bear witness to the illumination of God's presence in our lives. Darkness isn't safe from the penetration of God's candle—God's flicker of hope. There is no darkness that comes to us that doesn't carry its contrast in close proximity. Light always harbors in the shadows of a night's pause, readying itself for a grand and sacred interruption into the darkness.
And lest we think there are days when "light" forgets to come—days when light decides to "take a pass" regarding its purpose—there hasn't been a day since the beginning of time when "light" didn't shine its witness. Not one. Light may seem hidden, removed and obscured from our visioning, but light is ever-present because light is the living characteristic of a living Creator who lives in our every day. He cannot be separated from his creation, and he never "takes a pass" on his days.
Light follows God wherever he goes. And today, he goes where you go. Where I go. Where my kids go and where his saints go. Even where the sinners go. Why? Because for light to be light, for light to shine its worth and harbor the full spectrum of its truthful meaning, it must be available in the darkest of nights to the darkest of souls.
I'm not one who believes that light is selective in its appearing, is choosy and is particular about where it shines. And while it is true that "God is light and in him there is no darkness at all," (see 1 John 1:5) the greater truth is that God's light has come to dispel that very darkness; to replace the night's isolation with the witness of a day's illumination.
Even the darkest of nights is as light to Jesus Christ. Only he is able to mediate his way through the lingering depth of a night's pause to light a candle in honor of a new day … a new way … a new heart … a new forever.
Fourteen years ago, my light—Jesus Christ—traveled the depth of a night's long lingering in order to interrupt my darkness with the flicker of his sustaining truth. That single candle of hope carried to me in the "dark night of my soul" now burns with the flaming intensity of a miracle. Had God not arrived in my life at that moment, had he allowed the sun a longer season of slumber, I'm pretty sure that the darkness would have been my continuing consumption.
But like my morning this morning, I could not escape light's grip. For a long season I'd been pulling down the shades in hopes of hiding my sin and of keeping the Son's brilliance from illuminating my darkness, but my darkness was as light to Jesus. My darkness was the navigational GPS he used to get to me. God found me in my slumber and invited me to the arrival and hope of a new day.
I'm so glad that I had the good sense to wipe away the sleep from my eyes in order to pay attention to the light in his. I'm so thankful that Light didn't "take a pass" on my darkness but, instead, chose to walk the length and breadth of my sin in order to flame a candle in my honor.
Arise and shine, fellow pilgrims, for your Light has come. May the candle he lights in your honor this day be the fueling behind your future flames, the likes of which this world has never seen. Burn brightly with God's truth and God's witness this weekend. What a privilege to carry my candle alongside yours. As always…
peace for the journey,
~elaine
PS: Go visit my friend, Heidi (click here), to learn about an upcoming opportunity to spread the light of Jesus into the far corners of our world.
Now, go light your world…