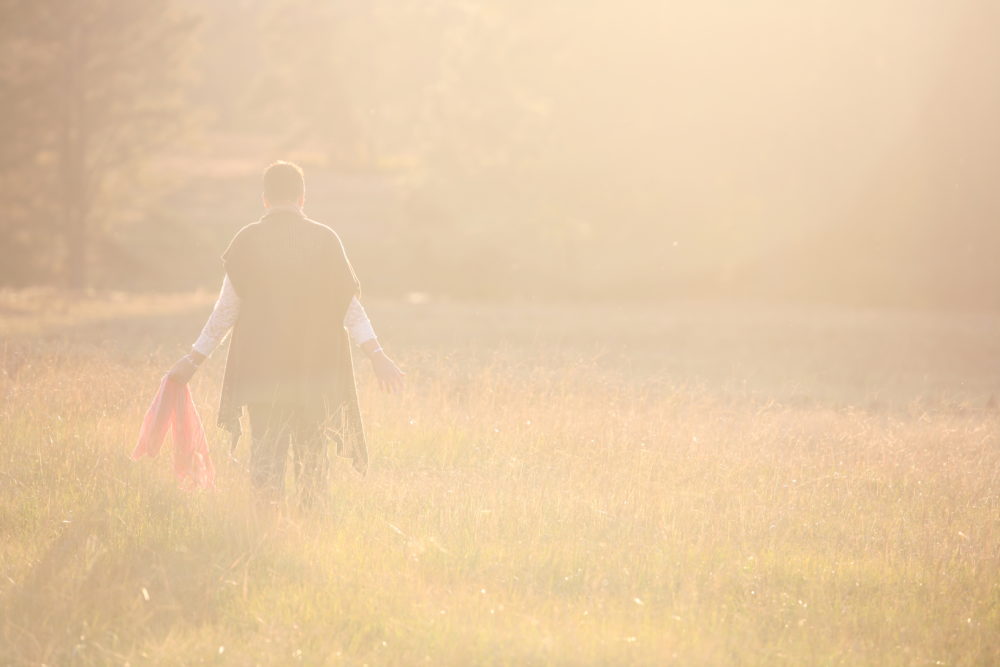 Letting go.
We talked about it last night after teeth were brushed and prayers were spoken. Two girls, one barely eleven and the other four times plus her senior. Her tears might as well have been mine. I know this struggle – this letting go kind of dilemma.
She'll be taking a trip soon, one that requires her to leave behind a few items that have been her comfort for the past decade. She knows it's time; she just doesn't know how she's going to do it without some pain.
"Maybe this is how God is going to grow you. Maybe this is his way of molding you into the woman he wants you to be – someone who trusts him in the night. You can hold onto someone real, baby girl, instead of something that's not. You can hold onto Jesus. I sure would hate for you to miss out on a potentially, life-changing experience because of your fear of letting go. Maybe this is God's way of leading you toward a deeper faith in him."
These words were enough to momentarily quell her inner ache; I lingered a while longer while she let this truth absorb into her soul. After leaving her room, I let it absorb into mine as well. Long into the night I meditated on these words shared from my mother's, well-trained heart to a daughter who is following closely behind.
Maybe this is how God is going to grow you, Elaine.
Letting go. I know it's time; I just don't know how I'm going to do it without some pain.
Of what, you might ask?
A few things. In the grand scheme of your life, my few things probably don't matter that much. I imagine you have your own releases that are fighting it out within your heart today. You know it's time; God's been poking at it for a while now. But you are scared of the night. Those creature comforts that have been temporarily comforting you no longer suffice. Their power is limited and will never lend you enough strength for the deeper faith that is required for the journey ahead.
And so you have a choice: Let go of what's in your hand so that you might take hold of God's hand, or hold on to what you have and never make it to your next, spiritual birthday. You can stay stuck at eleven or you can add another candle to the cake and move forward with your twelve. The choice is yours. The choice is mine.
Maybe this is how God is going to grow us all.
It begins in the night, when light is cloaked by darkness, a wrestling it out under the covers with our souls. The pain is real, the ache almost debilitating. Almost. But then truth arrives, bringing with it a fair exchange for the hurt. A God exchange. His real presence for your temporal fix. His real hand, his heart, and his love for your false idols.
Your life, changing because of your letting go.
I want that, friends. Life changing. Life amplified. Life maturing. Life living forward in the daytime because I wasn't afraid to let go in the night. Life holding hands with the Savior instead of life holding hands with fear.
Accordingly, I make this choice today, even as my daughter will have to make hers in coming days. I know it's time; I just don't know how to do it without the pain. So I won't even try. I'll expect the pain, but I'll also expect the hand of Jesus. His real presence makes all the difference. His real presence is all the strength I need to let go in order that I might walk on.
This is me letting go.
This is me walking on.
I'll meet you on the road of faith. Traveling mercies, sweet friends, and may you always know God's companioning …
Peace for the journey,