"There the angel of the Lord appeared to him in the flames of fire from within a bush. Moses saw that though the bush was on fire it did not burn up. So Moses thought, 'I will go over and see this strange sight—why the bush does not burn up.' When the Lord saw that he had gone over to look, God called to him from within the bush, 'Moses! Moses!' And Moses said, 'Here I am.'" (Exodus 3:2-3)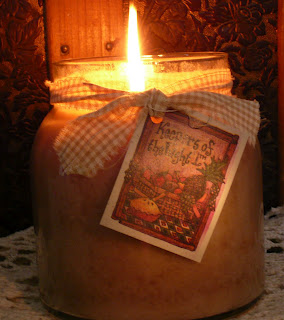 I am drawn to fire.
Be it through the single flame of a candle or the collective kindling of a winter's hearth, a fire calls for my notice and beckons my participation.
Partly because of its beauty. Partly because of its warmth. But mainly because of the effecting power contained within its blaze. A power that, if not restrained, will quickly leap boundaries and consume surroundings. Fire possesses the strength to force change and to alter a forever. Fire grabs the attention of the curious and begs their approach for a closer look.
For within such closeness, the heat is felt, and once the heat is felt, the fire kindles the light of another wick that was meant to burn. A heart that was meant to flame with the effecting power of a consuming God who calls for our notice and who beckons our participation as his torch bearers in a world that longs for warmth.
Moses noticed the fire. In the midst of his normal, his eyes fixed upon the abnormal—a burning bush that flamed with furious intention, all the while refusing the fire's consumption. Moses could have moved his normal to another location…could have taken pasture on another mountain, but he didn't. Instead of shuffling away from danger, Moses chose to draw close to its perimeter. And once inside, he felt the flames of an eternal calling that would consume his normal and kindle his forever.
There is much we can learn from Moses about God's kindling of a sacred fire if our hearts are so inclined for its warmth. Here are a few…
God lit the fire. Moses acknowledged its presence.

All around us…each and every day…there are fires that burn. Most burn with the flames of our normal—flames that could all too quickly consume our every moment if not for our watchful gaze. But there are other fires…a few that burn with the abnormal, sacred flames of God's purposeful intent. Too often they go unnoticed because we are too busy putting out the fires of our routine. The key lies in discerning which fires are worthy of our pause…worthy of our Father's fanning into flame.
God stood within the fire. Moses approached its parameters.

Fires worthy of our approach are those that contain the presence of God. How do we know the difference? We look for fires that do not die. Fires that do not smolder to ashes over time. Fires that burn with intensity…today, tomorrow, and into the next. Fires that remain. Temporal, normal fires can be quenched by temporal means…by water from an earthly well. Sacred fires can never be quenched. They burn with the heat of eternity and are meant to fuel our desire for God. Is there a fire in your life right now that won't go away? A burning bush that exceeds the parameters of an earthly kindling? Perhaps God is calling for your approach to its flames. Only by moving closer will you be able to hear him calling your name.
God spoke from the fire. Moses accepted its proclamation.

God never forces our approach to his sacred flames. But once we arrive in obedience, he is quick to offer his voice. "When the Lord saw that he had gone over to look, God called to him from within the bush, 'Moses! Moses!' And Moses said, 'Here I am.'"

God looks for our approach…for our desire that fosters our release of our normal in order to embrace the extraordinary heat of a burning bush. It is a sacred fire that never grows dim, that never breathes cold, and that never burns to ashes. With its embrace, we hear our names spoken from the lips of our Father who has ordained our lives for the kindling of his sacred and mighty purposes. It is a burning bush–a sacred calling–that we cannot afford to miss and so this day, like Moses…
Let us acknowledge its presence in our lives. Let us approach its parameters with cautious pause, and with a lot of holy fear and a portion of sacred trembling, let us accept its proclamation.

God's sacred fires surround the normal of our every day. Our future is shaped by our embrace or by our neglect of their warmth. Nearly three months ago, God interrupted my normal with the flames of a burning bush that required my acknowledgement. In faith, I began my approach to its heat, and the closer I moved within its parameters, the clearer my Father's voice as he called… "Elaine! Elaine!" I have accepted his summons, and this weekend I will stand in a pulpit and ask him to fan into flame the proclamation of his heart.
Am I scared? A little, but what scares me the most is what I stand to miss by not approaching the flames of God's calling. And I don't want to forsake the sound of my name falling from the lips of my Father's sacred intent. I don't want to miss the fire's consumption for the sake of preserving my normal. Neither do you, for with the fire comes a life as it was meant to be burned—with passionate purpose and with a power that cannot be contained, and so I pray…
Burn us Father, with the sacred flames of your intent. Gives us the eyes to acknowledge your presence. Give us the courage to approach your parameters. And when our knees bow in humble submission, gives us the clarity to accept the proclamation of our calling. To go and make disciples. To go and proclaim the truth. To go and kindle the flame of another wick that longs to burn with intensity of your sacred heat. Humbly I ask. Readily I receive my calling to be a keeper of your light. Amen.

PS: For those of you in the Myrtle Beach area, I would love to meet you at Little River UMC this coming Sunday morning for worship. I'll be preaching from Genesis 18. It's a portion of scripture that I will be exploring with you next week via this blog. If you can't join me in MB, then I hope you will come back next week for a look into Sarah's question to God, and God's question to Sarah. Be blessed, my new blogging friends! You already mean so much to me, and I covet your prayers.