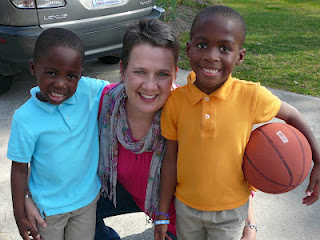 It's been two months since she died… their mom, my friend (you can read about it here). This past week, my husband and I made the six-hour round trip to their home to share with them in their sorrow. To do grief. To remember her and to allow that remembrance to touch us deeply where it hurts.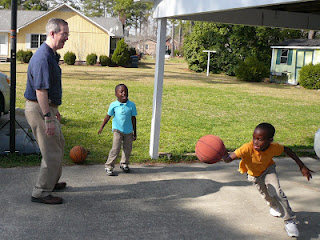 Doing grief. It wasn't easy; grief never is. I don't suppose I've ever really witnessed this kind of sorrow… in many ways unfamiliar territory for me. Funeral grief—the kind of grief that packs in and around the initial parting of a loved one—has been my common experience. Grief that comes two months later? Well, that kind of grief is easier to pack away for those of us who sit on the outside of its unwrapping. We aren't privy to this kind of gut-wrenching grief unless we are the direct recipients of its painful prod. But just because we don't feel the sorrow, see the sorrow, hold the sorrow as profoundly as those who've lost someone close, doesn't mean that sorrow no longer exists.
They feel it. They see it. They hold it. They grieve deeply behind hidden doors, behind expectations, behind forced smiles, trying desperately to fit into a world that's moving on, despite the fact that grief isn't in any hurry to leave. And that, friends, is an added burden to a grieving soul. Grief cannot live outside the boundaries of human existence. Grief cannot separate itself from common conversation and daily deliberations. When grief moves into a heart, grief stays. Certainly, over time, grief changes, but I'm not convinced it ever really leaves. What I am convinced of is the need to allow grief room enough, time enough, and respect enough to breathe—to work itself into and out of our hearts as it comes.
We must acknowledge it, whether a deeply felt, personal grief or the deep grief of a friend. We mustn't clutter it, stuff it, or bury it. We simply and profoundly need to let it breathe and then to do the seemingly impossible—breathe alongside it. Not underestimate or overestimate what it is, but to let what "is"… just be.
This is our grieving season, friends … a lengthy round trip to Calvary and back where we come alongside God's grief to feel it, see it, and hold it. Just for awhile. Just long enough for it to breathe strong remembrance into our souls. We weren't there at the funeral some 2000 years ago; we've only heard stories about it. But here we are today, walking into that story, standing heart-to-heart with the One who wrote that story, and receiving its painful truth as our portion. His grief belongs to us; it is now part of our stories forever forward.
There's no room for cluttering, stuffing, and burying the truth of Christ's cross… not for those of us who call ourselves by his name. Easter pilgrims are those who willingly carry the suffering cross for self and for others, knowing it will hurt… greater still, knowing it will consecrate our hearts for a deeper identification with Jesus. The cross is what he came to do; in doing so, he and the world around him, "did grief" … continues to do grief. Why should we do any less?
Do better for Jesus this week; do better for those you love. Come alongside them to breathe with them. In doing so, you give them Easter's breath … Easter's best. As always…
Peace for the Journey,