"This is what the LORD says: 'Let not the wise man boast of his wisdom or the strong man boast of his strength or the rich man boast of his riches, but let him who boasts boast about this: that he knows and understands me, … .'" (Jeremiah 9:23-24a).

I am reminded again this day that my words, both written and spoken, are of little consequence to the world, but hold sacred relevance to God. What God deems worthy is not often received as such in the eyes of man.
I could boast of my stripes.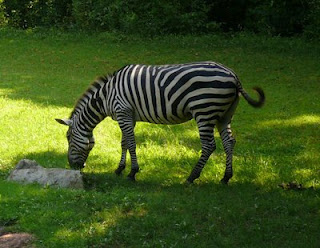 I could boast of my strut.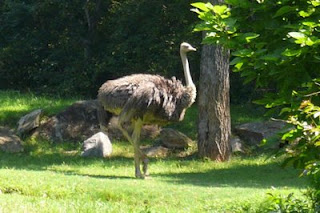 I could boast of wisdom, strength, and riches, but at the end of the day, the only boast worthy of my lips is the boast that speaks and lives the name Jesus.
Simply…Jesus.
All other entitlements won't linger once I'm in the grave. Oh, they may make their way onto a tombstone or into a scrapbook or maybe even documented within history books. But the only book that holds significance for me is the one that my Father holds.
When I stand before God, it matters not what men say. It matters what he will say, and the words I most long to hear are his words of sacred commendation about the life I lived while on this earth.
Well done, child. You lived it like you meant it. You listened and you learned. You gave and then you gave some more. You poured it out, even when the reserves ran low. You kept to the task at hand. You pressed on when the pressing was hard. You loved the most excellent way, and you led others to do the same. You put the spotlight where it was best served, while you were content to linger in the shadows. You did it, child. You lived life as I intended for you to walk it. With faith. With hope. With love and with trust. Come now and share in your Master's happiness for always.

That's it. That's a lot. That's everything to me.
Too often, however, my boast is leveled at self. God has trusted me with certain gifts. He's done the same with you. Our temptation is to linger in the truth of that gift and to make more of it than we should. We package our boast with just the right polish and pride and take to the stage with a sanctified, yet sometimes reckless intent. He allows us our stage. In fact, he trusts us with it. But when the spotlight shifts from the Sacred to the self, the intent of our giftedness lays as waste before the threshold of heaven.
We forsake the purpose of heaven for the pursuit of worldly praise. We don't mean to. Not really. But our best intentions are not enough to keep us from making the subtle shift from Thee to me. In our flesh we are prone to posing for the camera. To boasting about our stripes and our strut and our penchant for showing our backside when things don't go our way.
Our flesh left "as is" will never suffice the framing of sacred intent. Flesh and blood and will and want must find its way to the fire of a holy purification if it is ever to breathe with kingdom focus and kingdom gain.
Riches and wisdom and strength may carry us through this lifetime. But it is Jesus Christ who will carry us into our next.
And at the end of the day…at the end of this life, my next is all that matters to me.
I am no longer content to do life as usual. Quite frankly, most days I grow weary with the usual. It's hard to keep focus on the here and the now, when the ache in my heart cries out for my there and my then.

"Then, I saw a new heaven and a new earth, for the first heaven and the first earth had passed away, and there was no longer any sea. I saw the Holy City, the new Jerusalem, coming down out of heaven from God, prepared as a bride beautifully dressed for her husband. And I heard a loud voice from the throne saying, 'Now the dwelling of God is with men, and he will live with them. They will be his people, and God himself will be with them and be their God. He will wipe every tear from their eyes. There will be no more death or mourning or crying or pain, for the old order of things has passed away.'" (Rev. 21:1-4).

That, my friends is my then. And my then, is the only boast that is worthy of these lips. For as long as my words can voice and my pen can write, you will find me keeping to the task of God's sacred intention. Should I stray toward an unordained spotlight that allows this heart any other boast, I pray for the mighty arm of my God to knock me to my knees and to send me to my humbling.
I speak that from the purest place of my heart this night. My tears drop as my witness.
This life is going fast. I don't have to tell you that. You have your own ways of measuring such a truth. Let us not spend it on the little, my friends. Let us spend on the lot. His name is Jesus, and he can be known and understood and lived on purpose for a greater gain that exists beyond ourselves. No applause of man can exceed the applause of heaven.
And in case you haven't heard, every last one of us was made for the ovation of a Savior who stood on our behalf over 2000 years ago on a stage where we gladly gave him the spotlight. His gift, alone, should be enough to sanctify our lives from this point forward. Wouldn't you agree? It is time we get over ourselves—our strut, our stripes, and our boast—and get on with the business of boasting in Him. This is the prayer of my heart tonight, and so I pray…
Sanctify my life with the boast of heaven. Let not my words breathe as hollow, but let them breathe with the sacred intent of bringing others into the knowledge and truth of Jesus Christ. For whatever time I have left on this earth, let it spend for you, Lord. Not for the accolades of mankind. You are my King, and you have promised me a crown that far exceeds my temporal treasures. When I close my eyes on this earth, let them close in peace, knowing that I have walked your purpose for my life. Amen and Amen.
Copyright © July 2008 – Elaine Olsen. All rights reserved.