"Don't cry mom. Jesus died a long time ago. You weep like Jesus' mother, Mary, weeped."
These were the words spoken from a seven-year-old boy to his mother upon witnessing her tears this morning. My tears. A steady stream of salty, pouring down my cheeks as I watched a portion of The Passion of the Christ via YouTube.
It caught me off guard. Sandwiched between an Easter egg hunt and a three mile run, I had a few moments to peruse some of my favorite blogs, one of which featured a snippet of Mel Gibson's masterful adaptation of Jesus' final hours. I first saw the film upon its release four years ago. I have never allowed myself to revisit its witness until today.
I remember the tears that I wept as I sat in a packed theatre with others offering their own audible sounds of grief. The movie mediated its way into my soul and profoundly altered my thoughts regarding Christ and his cross. A few hours later, I would put pen to paper and write, what has become, one of my favorite reflections. It includes the movie coupled with words from my then, three-year-old son. The same son who spoke to my tears this morning. I want to share it with you, but not today; perhaps tomorrow. Today belongs to today. To the tears and the words of today.
"Don't cry mom. Jesus died a long time ago. You weep like Jesus' mother, Mary, weeped."
You could birth a theology from those words. But there is no need. One already exists. One that says…
The tomb stands empty, and only the depth of a mother's tears are worthy of its remembrance.
I cried those tears today. A Mary "weeping." A weeping that issues forth because of a shared intimacy with a Son. A weeping that acknowledges the painful surrender of a Son. A weeping that willingly embraces the death of a Son, knowing that life will emerge on the other side of such consecrated submission.
Life does emerge on the other side of the tomb. Tomorrow, I will remember and celebrate my resurrected life in Christ. But tomorrow belongs to tomorrow. Today…I will remember Jesus with my tears. I ask for them to come like Mary's, for a mother's tears are sacred and are meant for lavish expression.
If I am going to weep over Jesus, I want to weep deeply…like Mary. I never want to get over what Christ has done for me. If it takes a movie to move me to such a place of thankfulness, then these eyes are ready for the viewing. If it takes the tender words of a child, then these ears are ready for the hearing. If it takes the tortured cross of the Son, then this mind is ready to conceive and to receive the promise of such an extravagant grace.
I pray for you a moment of tears this day. Maybe tears aren't your thing. For whatever reason, they have stopped their flow in your life and in your heart. There is a hardness on the surface that breaks for no one—a calloused thinking that has little time for remembrance, much less a Mary kind of weeping.
If this is you, then this is the day for you to revisit the cross. Over 2000 years ago, Christ came to his knees in surrender for your heart. It wasn't a simple thing. It was everything…the one thing that stood between heaven and hell. An obedient surrender.
Today, I come to my knees on your behalf for a surrendered heart. Right now in this little sanctuary I call my bedroom…for those of you reading and those who will read somewhere down the road. These knees were made for prayers, and as God's fellow worker and privileged servant, I receive his grace not in vain. Rather, I fall to my knees for you and pray that the words of the Apostle Paul transcend the pages of scripture to become a "now" word for your needy estate.
"Now is the time of God's favor, now is the day of salvation." (2 Cor. 6:2).
Today. Not tomorrow, for tomorrow belongs to tomorrow. And we are not promised one moment beyond this one. There is no better time than today to surrender to your tears and to receive the unfathomable surrender of the Son who hung on your behalf. It is the one surrender that stands between your heaven and hell. And so I pray for you…
Father, right now as I am on my knees and typing these words, I pray that the gift of your cross makes its way into the hearts of my friends. They maybe strangers to me, but they are not strangers to you. As you hung upon the tree, you knew their names. You knew this moment would come…this day when they would read these words and be forced to grapple with your Truth. Release the hardness that surrounds the heart. Tender their soil for the seed of your Word. Let today be the day when their tears begin to water the soil of their need. Write your love upon their lives and surround them with the unshakable reality of Who you are and exactly why you made the pilgrimage to Calvary on their behalf. Where there is unbelief, replace it with sure belief. Where there is hopelessness, replace it with heaven's hope. And where there is the darkness of a tomb, shatter it with the illuminating light of Easter. Today is the day of salvation. You, alone, are worthy of a Mary weeping. And so, I remember your grace…I cry a mother's tears…and I ask that you fill the eyes of my friends with a similar portion.
You are everything to me. Today. Tomorrow and the next. Let it be so for us all! Amen.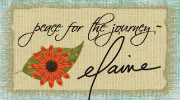 You might also like: