"Now a man of the house of Levi married a Levite woman, and she became pregnant and gave birth to a son. When she saw that he was a fine child, she hid him for three months. But when she could hide him no longer, she got a papyrus basket for him and coated it with tar and pitch. Then she placed the child in it and put it among the reeds along the bank of the Nile. His sister stood at a distance to see what would happen to him." (Exodus 2:1-4).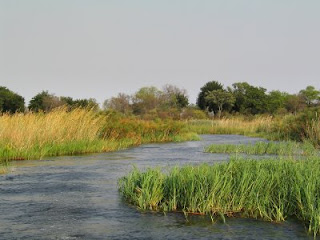 The Nile is a difficult "letting go." A hard release. A gut-wrenching surrender.
It was for Moses' parents. It is for me.
Tonight I stand on the riverbank of the Nile and watch my son from a distance as he boards a plane at Raleigh-Durham International Airport, heading toward the mountainous regions of Bolivia. He will spend ten days at an orphanage, tilling the land, repairing the chicken coops, working on latrines, and playing a pick-up game of soccer on every occasion.
He will bathe little; sleep even less. Stomach Bolivian delicacies and try his best to speak the language he's been intensely studying as his college minor. He'll make me proud, of that I am sure. Others will love him, of that I am more certain.
And while all of this makes my heart smile with gratitude for the man he is becoming, there is a pang of sadness for me. Not because I desire to keep Nick to myself, but rather because I won't be alongside to watch the unfolding of this "fine child" before the eyes of others. Moments and memories that I'd like to scrapbook for myself will be given as a remembrance to those who stand further down the river's bank, eagerly awaiting his arrival and anticipating his participation in their lives.
I see the bigger picture; it's been growing in me for a long season. God has amply supplied me with a series of "letting go's" that continue to shape my heart for sacred surrender. They always make me cry, and I've never shied away from their wet. I simply allow the tears a spacious place to land in order to water the growth of my tender soil … my fragile soul. I pray them not to be too much, but rather just enough to seed my pain with some purpose.
It's a good prayer to pray, especially because our "letting go's" are going to arrive. It is the way of a forward journey, regardless of our willingness to stand still and not move one moment beyond this one. How much better would it be to allow our moments of "needful release" to birth in us a sacred shaping that will serve a better end—both ours and God's.
Moses' parents understood this better than most. They were commended for their faithful release and duly memorialized for it in the Hebrews "hall of faith":
"By faith Moses' parents hid him for three months after he was born, because they saw that he was not an ordinary child, and they were not afraid of the king's edict." (Hebrews 11:23).

By faith, they hid their son. By faith, they released their son. By faith, they watched their son from a distance. By faith, they understood that their son was no ordinary child, but rather a "fine child" destined for a better end than that of most of his contemporaries.
By faith, we should equally trust our Father with the release of our children to the River Nile.
They're all "fine." Special and beautiful and worthy of the nod of heaven. Like Moses' parents, from the moment they're born, we hide them. Shelter them beneath our wings because we understand that while heaven has marked them with eternity, hell has marked them otherwise. For destruction—as ordinary, expendable, unremarkable, and worthy of the nothing more than a swift slaughter simply because they carry the bloodlines of a King.
But three months passes quickly. Eighteen years for most of us. For a few of us, a painful and difficult less. For a few of us, a painful and struggling more. Still and yet, there comes for all of us a moment at the river's edge. A time of release when we must find our peace at a distance and trust that Father God has something bigger and something beyond us that awaits our children on the other side of our hard surrender.
We may not see his wisdom in it all; rarely do we catch a full glimpse of our children's forever. But occasionally we have an inkling—a heavenly whisper reminding us that, indeed, there is a wisdom that exceeds understanding. A "more" that is coming because of our willingness to "let go" and "let God."
Tonight, I "let go" again of the son I dearly love. It won't be the last time my heart is called upon to make such a surrender. But I do so in the spirit and strength of my spiritual ancestors who better understood the painful trust of a difficult release. Thus, I speak these words of release to my Nick as he flies the night sky and as I try to find him there, amidst the stars and dark that separates our flesh…
Go with God this night, my son. Sail the Nile with all the trust of heaven to guide you, shape you, strengthen you, and mold you into the man that God has intended for you to be. I will be keeping watch, but my arms aren't long enough to catch you this time. God has orchestrated events accordingly. He means for me to stand on the riverbank while you engage with the wild and wet of a river that calls for your participation. You are a fine child, and you were meant for more than my arms. You were meant for the world. Embrace it, and it will embrace you. It's time that others discover the wealth of who you are.
And just in case they don't, if for some reason they reach any other conclusion, you can be certain that I'll be waiting at the river's edge to welcome you home and to remind you of just how extraordinary you truly are. I love you, Nick. I'll see you on the other side of your river's ride.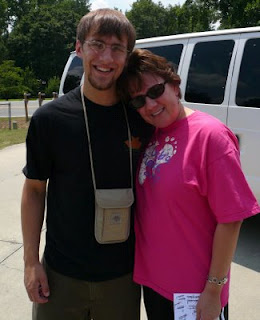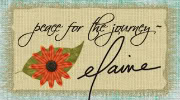 You might also like: